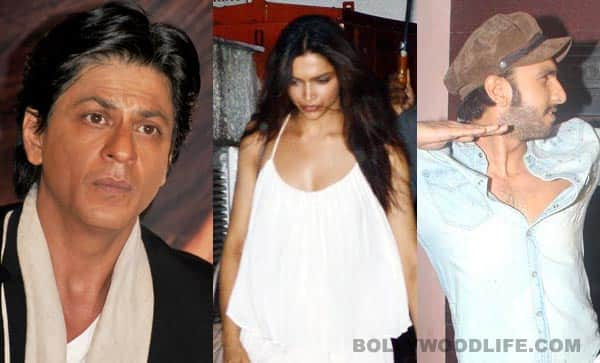 Yogen Shah
Mumbai almost comes to a screeching halt after continuous heavy rain, and while we roll our pants up and battle the storm holding on to our umbrellas, we wonder if these la-di-da celebs too face the problems we do…
Of course Raveena Tandon doesn't sing Tip tip barsa paani when it rains, and neither does Madhuri Dixit head off energetically down the road to groove to Chak dhoom dhoom. These celebs are plain human and just like you and me, their hackles also are raised by traffic jams, bottlenecks that make them want to bang their heads against the windscreen of their fancy cars and when by mistake they step into a pothole camouflaged as a perfect strip of levelled road, they swear vividly at the people responsible for not smoothing their paths.
Since heavy rains have managed once again to cripple our everyday routines, we thought of distracting ourselves by having some fun with glamorous Bollywood stars. What do they do and think when they are caught in the middle of monsoon mania? Check it out…
See pics: Shahrukh Khan, Priyanka Chopra, Ranveer Singh – are they also irritated with the state of Mumbai city during the monsoon?