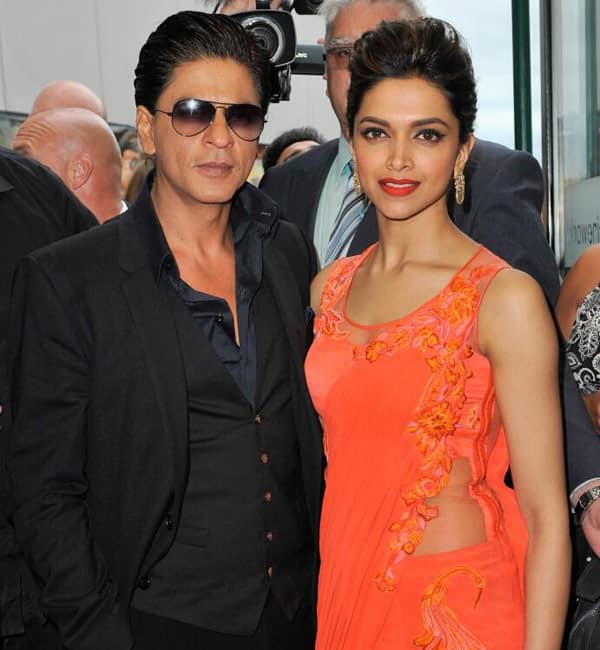 King Khan's king size fan following in Egypt will have a treat this Wednesday
Shah Rukh Khan–Deepika Padukone starrer Chennai Express will be the first film to release in Egypt in 25 years. It's a pleasant coincidence that back home while Bollywood celebrates of 100 years of Indian cinema Rohit Shetty's Chennai Express will hit the theatres in Cairo.
United Motion Pictures, facilitated by Gaurang Films and the Indian embassy in Cairo, will release Chennai Express in Cairo and Alexandria. In the initial run, the movie will run in eight theatres in Cairo and two in Alexandria, including all major theatres and multiplexes. The film will carry Arabic subtitles.
The Indian ambassador Navdeep Suri said, "It was an odd situation. India is the world's biggest producer of feature films; Indian films are screened in over 90 countries; Egyptians clearly love Indian films. And yet, they couldn't find their favourite Indian films on the big screen! That's where we intervened to connect Egyptian distribution channels with Indian film producers. I am delighted that they have come together to meet the demand of Egyptian audiences."
The Egyptian audiences will now have the opportunity to see Indian films in theatres. Egyptian actress Aida al-Kashef of Ship of Theseus fame expressed her delight at the development, and hoped that a strong return by Indian movies would encourage further collaboration between Indian and Egyptian film industries.
For now the Hindi film fans can groove to SRK's Lungi dance and catch one of the biggest hits of 2013 in a theatre near their home.
Watch Lungi dance video!