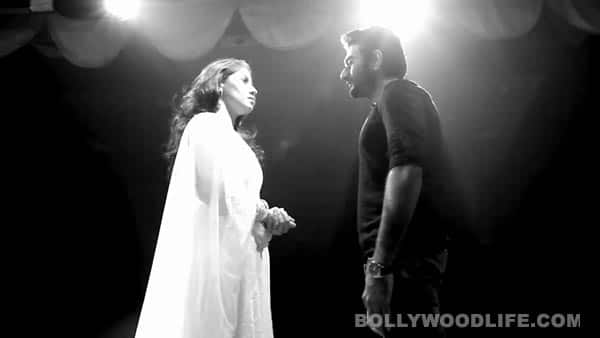 Composer Shekhar Ravjiani's new Marathi song also featuring singer Sunidhi Chauhan sees the Chennai Express superstar advocating a noble cause
Just two days ago, we presented you the teaser of composer Shekhar Ravjiani's Marathi composition, Saavli featuring Shahrukh Khan. Now, we present you the full version of Shekhar's song that the superstar has featured in and lent a voice too – all for a reason. Shekhar is ably supported by the versatile Sunidhi Chauhan in this one which is basically about a young school boy falling in love with his classmate, and depicts first love.
SRK is proud to be a part of this melodious composition and has recited a few verses too, as the revenues from it will be used for a noble cause. He had urged his fans to catch the song as soon as it releases, and now that the soulful number is out, we are sure SRK's fans won't be disappointed with the Baadshah's first Marathi outing! What say, peeps?