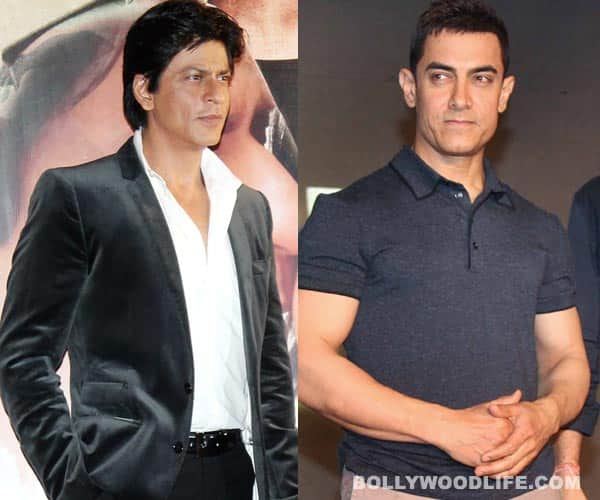 The Jab Tak Hai Jaan actor has decided to stay out of the race while the perfectionist is hoping to make the movie
We guess it's for the first time that the two warring Khans – Shahrukh Khan and Aamir Khan, not only showed an interest to make a film on the same subject – Mahabharata, but also intended to play the same role – that of Karna. SRK had expressed his wish to make a film based on the epic and wanted to essay the role of Karna, but after he learnt that Rajkumar Santoshi was also planning to make a film on similar lines, the superstar dropped his plans. He also said that a costume drama consumes a lot of time, and one needs to have a certain look in place to get into the skin of the character.
But Aamir, who too wished to make the Mahabharata, hasn't yet given up on the idea like SRK, but it's just that he isn't sure whether he'll be able to execute the huge period film. "It's a very difficult and scary dream. It is a huge responsibility. I don't know if I will be able to fulfill it or not. This subject has been in my heart for a long time," Aamir said in an interview recently. Though his favourite character is that of Karna, the Talaash actor felt that he would suit the role of Krishna too.
Wethinks Aamir should start working on the mega subject soon, considering his policy of doing only one film a year, and the time and efforts he takes for that. Though we aren't sure about him playing Karna, we are sure he'll certainly make for a cute Krishna! What say BollywoodLifers?