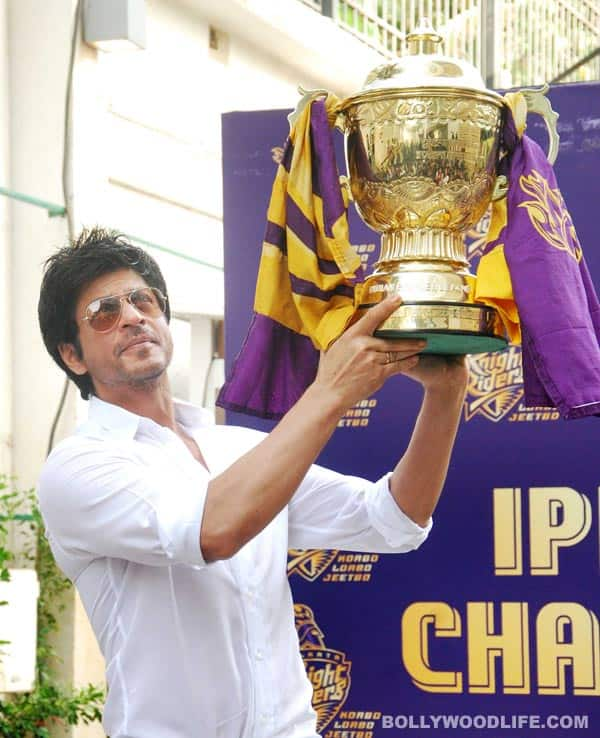 Right after his team Kolkata Knight Riders won the IPL 5, Shahrukh Khan reflects on the last five years at the tournament
Shahrukh Khan, who is on a high after Kolkata Knight Riders' won the fifth season of Indian Premier League (IPL), says his bad experiences have made him realise that failure is part of life and that one shouldn't blame anyone for it. "In last five years, I have changed and realised I can also fail," Shahrukh told reporters Wednesday when he was asked what he has learned from failure and controversies.
"I had not faced failure for many years and it (failure) has made me humble… you can't get angry and say the world is wrong and we have to realise failure is part of our life… failure and success are not permanent," he added. He was speaking at his residence Mannat in Mumbai. This was his first press conference after his IPL win.
The past few months have not been favourable for Shahrukh – from his home production RA.One not getting positive response at the box office to him getting into a brawl with director Shirish Kunder to being banned from Wankhede Stadium for five years over his alleged misbehaviour with security personnel and MCA officials – the actor has been courting controversies. But lady luck smiled on SRK when Kolkata Knight Riders (KKR) won the final match Sunday against Chennai Super Kings (CSK). He co-owns the team with actor Juhi Chawla and her businessman husband Jai Mehta.
When asked what was going on in his mind during the last overs, he said: "I don't remember the last six balls.. I was only praying to Allah Miyan (God Almighty). I was having a personal conversation with him… cricket pe you don't have any control…(daughter) Suhana asked, 'Will we win the match?' And I just hugged her… every time she had come to see the match, we won… I have always told my kids hard work pays… the entire night I watched the match (replays)… three times with Juhi and her husband."