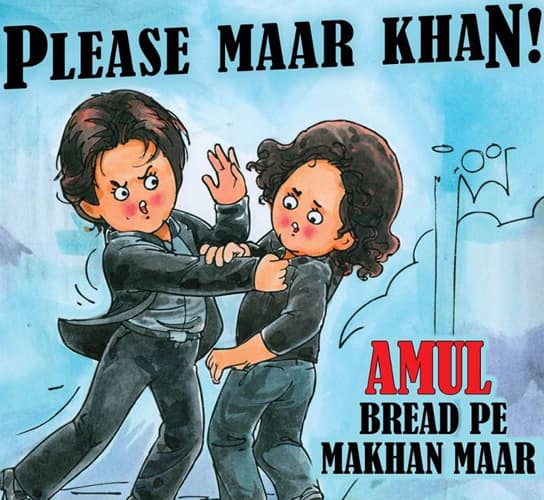 Instead of getting sympathy of any kind, the Joker director is getting thrashed online by King Khan's many fans
Everyone is taking a dig at Shirish Kunder for mouthing off about being 'assaulted' by Shahrukh Khan. It has almost become his second claim to fame, the first being as Farah Khan's husband. Kunder is known for his quirky sense of humour and he recently posted a message on Twitter saying, "Some of your jokes on the incident were very funny. Including the ones on me. Keep up the humour. I'll be back soon." Not that he has much of a choice here, no? We've handpicked some tweets that we thought were really funny and wicked, just to show how silly the whole thing seems to be…
Dear Shirish Kunder, Kha.One Regards, Shah Rukh Khan
Shah Rukh Khan finally has the biggest 'hit' of 2012 thanks to Shirish Kunder.
After two back to back duds, Shirish Kunder finally has a Hit. Congrats. You have arrived!
SRK thrashing Shirish Kunder is outrageous. Hope he's booked for attempting to outrage the modesty of a woman.
SRK to Shirish Kunder- ek thapad kafi hai ya nahi? Shirish kunder- nahi, 30 (tees) maar khan
Q: Why did SRK slap Shirish? A: Shirish Kunder was saying "Thappad se darr nahin lagta saheb, Ra.ONE se lagta…
The real reason Shirish Kunder isn't filling a FIR is because he knows that the police is useless when it comes to catching the DON
After a series of flops, Shirish Kunder finally gets a hit 😉
"I don't get it. Jaan-E-Mann was years ago. Why now?" – Shirish Kunder
Shahrukh khan slapped Shirish Kunder on behalf of the Family planning commission
If you find any more such funny tweets, do share it with us.
P.S.: We are still trying to find out what really happened that night and King Khan is not being of any help. Do you think he really roughed up Kunder? And was Shirish truly so offensive that he deserved it? You tell us…