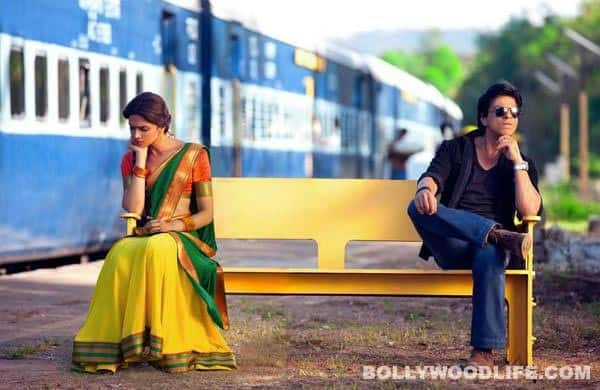 Oh, no…don't get us wrong. We aren't hinting at a friendship gone sour here; we are just looking at some crazy dialogues from the duo's upcoming Rohit Shetty film
The recently released Chennai Express trailer shows Shahrukh Khan taking an adventurous train journey along with the ever-so-sexy Deepika Padukone. But the two can hardly stand each other till they fall in love, of course!
Rohit Shetty's most-awaited romcom promises to leave you in splits, at least the trailer does. The conversations between SRK and Dips are hilarious more so because of Dippy's typical South Indian accent. While the dialogues in Hindi made us laugh, we thought of translating them into English word-for-word. Check out how funnier they become now…
SRK: Chaalis saal ka ho gaya aur normally iss age tak har kisi ki life mein ek adha bada twist toh aa hi jaat hai
Forty years done gone and samanya rup se this umar till everybody in life one half big mod is come only
SRK: Chutti manane nikla tha, tumne meri chutti kar di
Holiday making went was, you my holiday do did
SRK: Meri dictionary mein impossible ka shabd hi nahi hai
My dictionary in namumkin word is no there
Deepika: Kahan se kharidi aisi bakvas dictionary
Where from buy such rubbish dictionary
SRK: Jabse meri life mein aayi ho, my life sucks
From when you jeevan in came is, mera jeevan chusta
Deepika: Same here
Ek jaisa yahan
If the first trailer can get us so hooked, we wonder what more is in store in the coming months till the movie hit the screens this Eid! We can't wait to catch more of this roller-coaster ride!