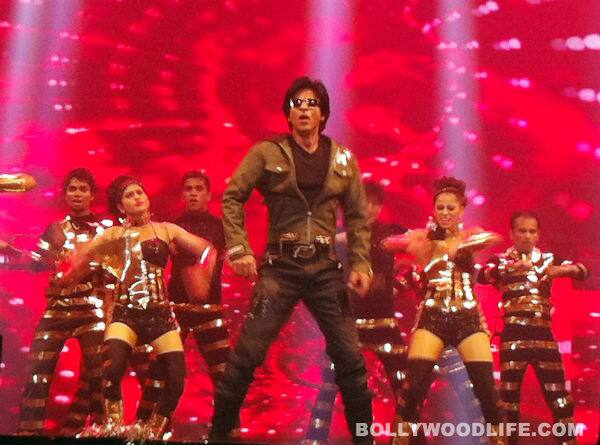 skip advertisement
The Baadshah sent the crowd into a frenzy in the Temptations Reloaded tour
High octane energy, flashes of pink, yellow, red and blue, laser lights, lit-up drums and total Bollywood style hungama made for a perfect background for the king of performers – Shahrukh Khan – at Sentul International Convention Center, Jakarta. Shahrukh performed as a part of the Temptations Reloaded tour, along with his friends, actors Preity Zinta, Rani Mukerji and Bipasha Basu. SRK's his entry on a bike made his millions of his fans scream with excitement. He not just entertained the audience with his performance, but also interacted with them in a very emotional way.
"This time I didn't get a chance to roam around in Jakarta. But I have always felt strongly that one can always tell how beautiful the place is by the people one meets there. Jakarta is a lovely place and the love that I got from the people there was my 'feel good factor'," Shahrukh said in a statement.
"I say that because I have been rushing around these days from film festival to movie shoot and then to Jakarta. It has been a mad rush, but the love I got at Jakarta made it all worthwhile," the actor added.
What's more, SRK loves being a part of live shows. "Doing shows like this is a fine experience of being part of the entertainment industry. Last time we did Temptations was in 2004. The years after that, I and all my friends, who were part of the show got busy. So we decided to start off again and that's why it's called Temptations Reloaded," said Shahrukh.
For all those who missed the action, here's a sneak-peek at the event images.
– With inputs from IANS