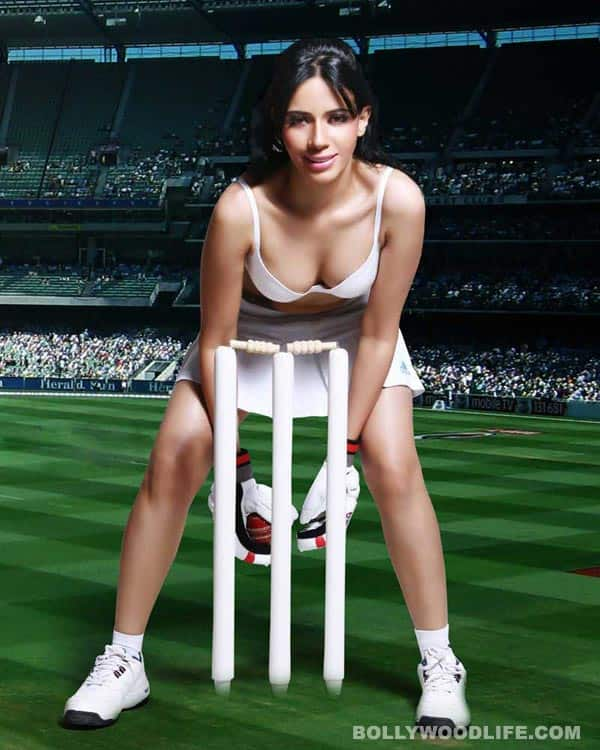 The bootilicious babe dared to bare her butt plastered with the IPL tattoo for a photoshoot, a feat that no B'town chick has achieved, not even Poonam Pandey after her much publicised promises. But unfortunately for Rozlyn Khan, her bold moves got her nowhere….
IPL party girl Rozlyn Khan, who has done no significant work in the glamour field, voices her opinion on the Kolkata Knight Riders' owner Shahrukh Khan and his latest scuffle at the Wankhede stadium. Now, that's a novel way to get attention, no? The dishy babe claims that Shahrukh had defamed IPL matches. "Shahrukh Khan has given a bad name to IPL. Frankly speaking, all these pangas and scandals didn`t happen during the IPL matches, they happened either after a match, or during the after-parties. But all these things have earned a bad reputation for IPL," said Rozlyn in an interview.
The model also trashed Bangalore Royal Challengers' owner, Siddharth Mallya for belittling Zohal Hameed on a microblogging site. She called him ill-mannered and cheap for insulting Zohal in a public forum. While a few aspects that the sexy babe points out surely make sense, we'd advise Rozlyn to claim her fame in a more legitimate way…don't you agree?
ALSO READ: