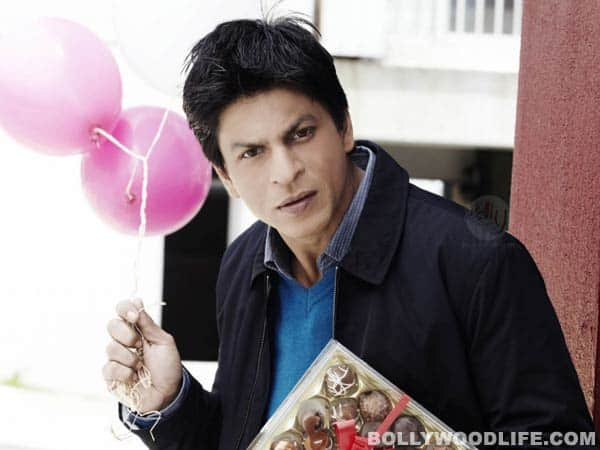 King Khan's recent detainment caused a lot of hilarity everywhere. Though he shrugged the unfortunate event off with his trademark wit, we thought we could take the madness forward…
Abbas-Mustan's Shahrukh Khan-starrer Baadshah – the 'desi' equivalent of James Bond at the time – didn't work at the BO, but it went on to be a cult film years after it released. The gadgets, the cars, Twinkle Khanna as the femme fatale, SRK's tomfoolery and the general madness kept many people entertained for years. And it had one of the most insane songs ever written in Bollywood:
Main to hoon paagal, yeh kahoon har pal
Kar koi hulchul, Hone de koi deewangi…
(I am mad and I say that every moment; Let's create a ripple, let there be madness)
Reit mein tairna seekh le, aur samundar ke upar tahel
Been bhainsoon ke aage bajaa aur hawaa mein bana le mahal
Suit lohey ki silwa le tu aur lairoon pe chashma lagaa
Haath mein baandh le woh ghadi jis mein ho sade terah bajaa
(Learn to swim in sand and stroll on the sea, play flute in front of buffalo and make a palace mid-air. Get a suit of iron stitched, and wear your spectacles on your feet, Wear a watch on your wrist that says the time is thirteen-thirty)
Ped se tod le machliayaan, billiyoon ko tu gaana sikhaa
Chand ko kar de chakoor tu, aur sooraj tikona banaa
O bina pahiye ki gadi mein chal, bhool ja apne ghar ka pataa
Le ke haathi ko moothi mein tu, cabaret dekh le oonth ka
(Pluck fishes off the trees, teach the cats how to sing; turn moon into a square and the sun into a rectangular shape. Drive around in a car without wheels and forget your own address; take an elephant in your fist and see the camel's cabaret dance.)
ALSO READ: Shahrukh Khan: In which film I die, film becomes superhit!
AGENT VINOD: 'Pyaar ki pungi'? Or 'Love's pipe'?
Katrina Kaif wants to play with hungry lions in the jungle!
Aamir Khan wants to destroy himself in the name of love