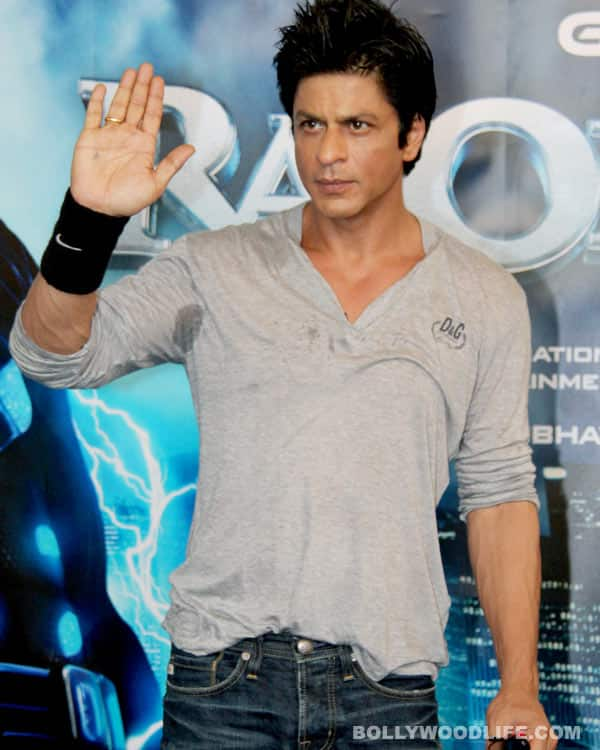 The Badshah of Bollywood believes that he isn't here just to make money, but to support and nurture the profession he loves so passionately
Shahrukh Khan is often criticised for being more interested in the money side of the filmmaking business than in the creative aspect. And why not! After all, he is one of the smart people in B-town who knows how to milk a situation and make moolah on his movies even before they release. Also, let's not forget he runs a production house and co-owns the IPL franchisee Kolkata Knight Riders. So he does seem more like a businessman than an actor.
But this is a tag he refuses to accept. Recently the RA.one actor-producer was present at the curtain raising ceremony of phase 1 of Prayag Film City in West Midnapore's Chandrakona, Kolkata. SRK has been officially signed on as the ambassador of the project. As always he regaled the crowd at the inaugural event with famous dialogues from his films Don, Baazigar and Devdas and danced to the popular Chammak challo song from the movie Ra.One. But in all the merriment, when he spoke about his love and passion for his job, we wanted to once again believe that he is a man with a golden heart. "I am hardly an entrepreneur. I don't even think of myself as a star. I see myself as someone who is trying to make a difference with his acting," said the superstar. "I come from a middle-class background. I like to work 18-20 hours a day and for the last 30 years I have been following this schedule. I have two passions: sports and film making. I have a production house and a cricket franchise."
We'd like to believe these words are coming straight from the superstar's heart and not his business savvy mind. And if we know anything about SRK, they are!
(With inputs from IANS)