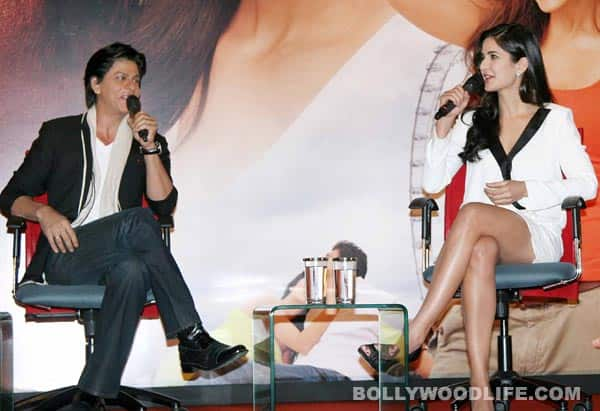 skip advertisement
The King Khan, who has always cherished the dream of playing secret agent 007, said at a recent media event – 'I'm just trying to be as suave and fast as James Bond, but my physical attributes limit me.' Huh? We wonder what's going through SRK's mind…
The superstar did impress us by performing daredevil action scenes and a debonair James Bond act in films like Baadshah and the Don series. So for Shahrukh Khan, the natural progression would be certainly to play the real Bond, James Bond!
Just few days ago, we told you how the current onscreen James Bond Daniel Craig apologised to SRK on a social networking site after learning that apna desi Bond wished to step into his shoes. Such is Shahrukh's magic that he could even make a Hollywood star a wee bit insecure! While discussing his fascination for the role of the popular detective Shahrukh said, "Daniel feels that I cannot play James Bond. He might be right. Presently, I'm just trying to adapt to Bond's walking style, the poise with which he holds the gun and also how James Bond makes women go weak in the knees with his dashing personality. It would be interesting to play James Bond. But I just wonder how it would feel when I say, 'My name is Khan, James Khan'. Sorry for the bad joke, but somehow I feel I'm not rugged, tall and handsome enough to play James Bond. Let's see what the future holds for me."
Whether Shahrukh will ever qualify to play the eternally charismatic role that he really wants to, we are not sure, but if he does, it would make for a great picture. We are sure he could pull off the role…but will that stammer work? Just imagine SRK introducing himself in the film as J-J-J-J… James Bond!