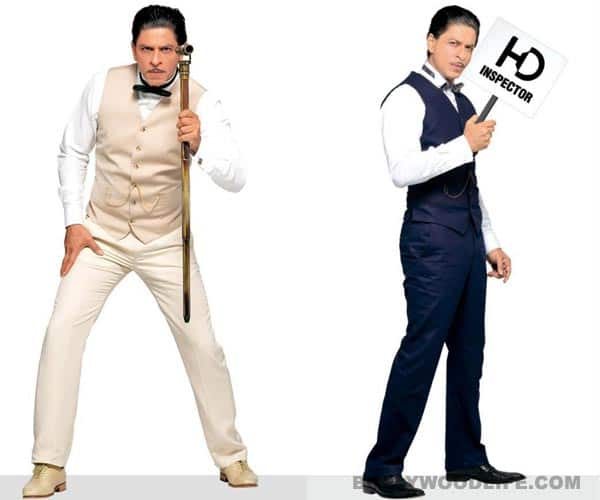 The Chennai Express star, in a moustache and three-piece suit, looks like inspector Clouseau from the comedy series
All the experimentation that actors avoid in movies, they try and do it in advertisements. Aamir Khan has done it and so has Akshay Kumar. Now it's Shahrukh Khan who is seen in a new avatar in the latest ad for a leading digital cable network.
SRK plays an inspector modeled on the lines of the infamous and bumbling sleuth Jacques Clouseau from The Pink Panther movies. Shahrukh, all dressed slick in a three-piece suit and sporting a pencil thin moustache, is shown making a surprise visit on the sets of movies and picking out things he feels aren't right. Armed with a stick that doubles up as a magnifying glass, SRK is seen ironing out the bits he feels will hamper the audiences' HD viewing experience.
Check out the hilarious making of this Dish TV ad and SRK talk about why he chose the unusual getup!