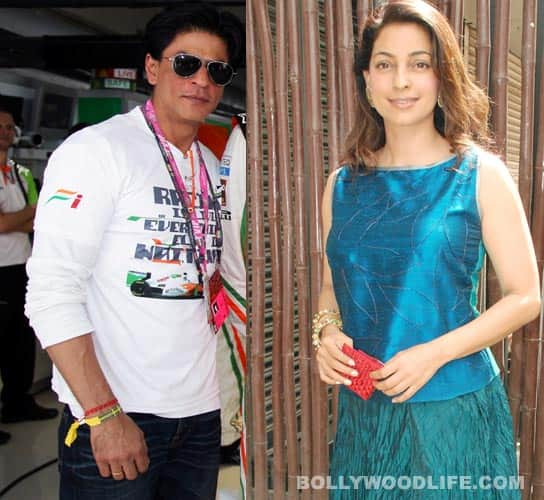 Cricketer Sachin Tendulkar might pick a small stake in the League, called the i1 Super Series
Not satisfied with investing in the Indian Premier League (IPL), the team of Shahrukh Khan, Juhi Chawla and Jai Mehta are planning to buy a US$20m racing team in the newly launched Indian Racing League. The contract will be for 15 years. Called the i1 Super Series, the league is promoted by the Machdar Motorsports company. The first series will be held from January 8-February 26, 2012. And in April, it will be IPL time. We wonder why Shahrukh Khan is consciously devoting a quarter of his year and his money to activities other than films. SRK's Kolkata Knight Riders hasn't performed that well in the IPL, and now he is investing in a racing team, still a niche sport in India with less infrastructure and drivers. Looks like the RA.One star is planning for his retirement!
Meanwhile, Sachin Tendulkar might pick up a 26 percent stake in the league along with his friend Anjana Reddy. But Sachin's involvement has been denied by Machdar as of now. Telugu superstar Nagarjuna and Dabur family scion Mohit Burman are among the others interested in owning a racing team for their respective regions. The cities to have teams include Mumbai, Delhi, Hyderabad, Chennai, Chandigarh, Kolkata, Pune and Bangalore. The races will feature F1 and will be held in New Delhi, Abu Dhabi, Kuala Lumpur, Doha and Bahrain.
ALSO READ:
RA.One fails to beat Bodyguard's opening week box office collection