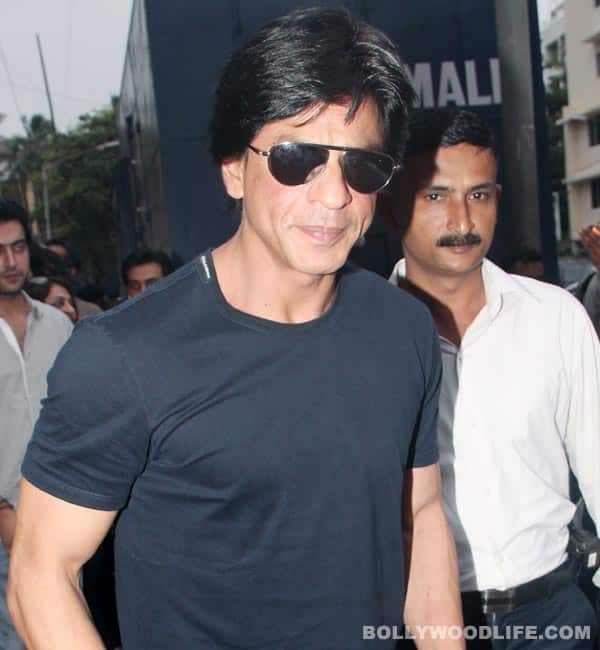 King Khan is seen in a rugged avatar, riding a Bullet in Yash Chopra's Jab Tak Hai Jaan. And when asked whom he prefers riding pillion – Anushka Sharma or Katrina Kaif – SRK instantly retorted in his signature dry-wit style
Shahrukh Khan is a smooth talker. He thinks on his feet and his one-liners give us the uncontrollable giggles. And he did that yet again at a recent press con. Since SRK is playing the ultimate biker lad in JTHJ, a journo very earnestly asked him which of his co-stars in the film (Anushka or Katrina) he would reserve a place for on the backseat of his two-wheeler. Mr Khan looked at the journo for a brief moment and snapped: "I would like to go solo. For the chicks I have a car, you see." The media burst into peals of laughter on hearing this.
SRK didn't really stop there. He continued with his love gyaan by saying that guys should take a tip or two from him when it came to wooing girls. And while he was busy entertaining everyone with his cool repartee, we couldn't stop noticing the way SRK every now and then slipped on his classy eyeglasses to operate his laptop. He looked uber charming and…Maybe it's time to stop before we go on a heavy-duty raving spree!