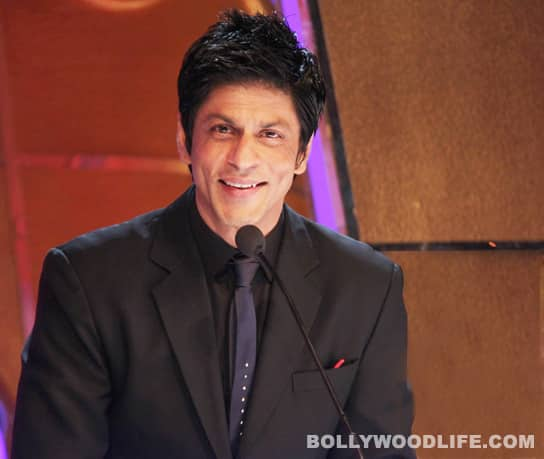 Shahrukh Khan was his usual ebullient self, Madhuri Dixit rushed in and out, Jackie Shroff was mobbed while Abhay Deol was ignored, much to Cineswami's amusement
This week Cineswami has undertaken another tedious and onerous task so that you, gentle reader, don't have to. I took the trouble of coming to sunny seaside Goa and put up with the discomfort of staying in a 7 Star hotel so that I could bring vignettes from the 42nd International Film Festival of India and the accompanying Film Bazaar to you. Well, someone has to take a hit for the home side, right? And Cineswami's sacrificial nature is a byword in some (very small) circles.
Wednesday evening saw the inauguration of the festival. There were some politicos present, but the spotlight was on Shahrukh Khan, who was his usual ebullient self no doubt having forgotten about RA.One and not thinking about the fact that the Don 2 music hasn't really caught on, but smiling all the same with the knowledge that everything Farhan Akhtar touches these days turns to gold. He arrived late, which was not his fault, but the airline's. His speech was full of quips, bon mots and faux philosophical statements, but no one really heard him, as the packed auditorium was content to gaze at him in rapture. He had the crowd eating out of his hands. If only the same crowd had bought repeat tickets for RA.One… Cineswami did and saw the film three times in 3D in three different Indian cities and loved it more every time.
On Thursday, the evergreen Madhuri Dixit showed up to inaugurate the Indian Panorama section of the festival, mouthed her usual inanities ("loving every moment in Goa" and similar guff) and departed. Again, people were left gazing in rapture at the radiant actor. Come back soon Madhuri, before we can say Ek Do Teen. It's not just superstars like SRK or Madhuri who make waves at the Goa fest, even has-beens like Jackie Shroff get some bhaav here. Shroff was gheraoed by adoring fans and paparazzi until the cops had to clear a path for the actor to move. Shroff's joy at his continuing popularity must have been short-lived when he made his way over to the altogether more rarefied atmosphere of the Film Bazaar that is inhabited almost exclusively by film industry types. There, the hapless Shroff was all but ignored, but to give him credit he grinned and bore it and didn't put on any airs and graces.
Another ignored Bollywood celeb that took being ignored in his stride was the ever-sporting Abhay Deol. He arrived at the opening cocktails, hosted by the National Film Development Corporation, with his current arm candy, the stunningly pretty and stunningly vacuous Preeti Desai. Most of the firangs had no idea who he was and only a few Indians recognised him and went up and spoke to him. This being a filmi insiders' party, the focus was clearly on getting as many drinks in before the free bar ran out of booze, which happened at 10pm.
Compared to the well-organised Film Bazaar, the main festival continues, in its 42nd year, to be a nightmare for delegates. Utter chaos and serpentine queues, thanks to the usual babu-dom, remain the IFFI's hallmark and legacy.
ALSO READ: