Shahrukh Khan: MCA officials should apologise to me!
BollywoodLife
Last Updated: 5.15 PM IST 05.17.2012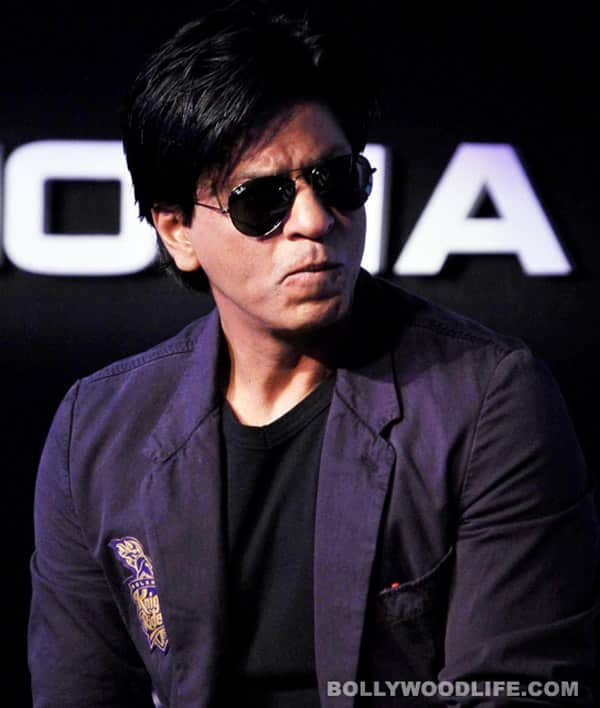 Yogen Shah
Sign up for the BL newsletter!
The star reacts to allegations made by the MCA officials regarding the brawl at Wankhede last night
The unfortunate incident of last night, when an aggressive Shahrukh Khan got into a brawl at Mumbai's Wankhede cricket stadium, has grabbed headlines. Though various people are giving their own versions of the incident, we can't ignore what SRK himself has to say about the untoward occurrence. The 47-year-old star spoke to the media at a press conference, where he admitted that he did turn abusive, but not without concrete reason. He said, "I will not deny the fact that I was abusive, but it started when this man abused me in Marathi. I went to pick up my children. I wasn't there because I wanted to be on the field. When some people see a celebrity, they like to be obnoxious."
When asked about the possibility of a lifetime ban at Wankhede, SRK said, "They should apologise to me. This is extremely high-handed behaviour. Personally, if this is the kind of behaviour meted out to people, I wouldn't want to go there. Let them decide…extreme attitude of highhandedness."
SRK says that the treatment meted out to his children was what angered him. "I am extremely disturbed that they should manhandle kids. They were leaving. You can't get physical with little girls who are not even 13. How can they manhandle children?" he asks.
Shahrukh also said that he was angry but not drunk. He said, "I was very angry, but I wasn't drunk." He also said that reports that he was abusive to a woman were wrong.
Here are excerpts from the transcript of the audio clip of the scuffle that has been doing the rounds on the Internet. We heard SRK saying "… Beep… Do you want to arrest me? Arrest me and take me now. Use your language properly. Who's saying to take me away, I stay here.Tell your official, wherever he's from… BCCI to tell him to shut the **** up, don't talk to me like that… wherever you are from, sir. Tell the ****** not to talk to me like that… see it is his fault… nobody will speak."
Though it seems that SRK was boiling with anger, those who were with him claim that the RA.One star was simply being protective of his children. Some also opine that SRK was instigated and the brawl fast snowballed into a bigger scuffle. Media personality, film producer and columnist Pritish Nandy voices his opinion about the episode and based on the pictures taken during the incident, tweeted, "My heart goes out to Suhana, Shahrukh's daughter standing behind him in the pictures of the fracas. She wants to gome home." Spelling mistakes apart, we second that!
First Published: 5.15 PM IST 05.17.2012