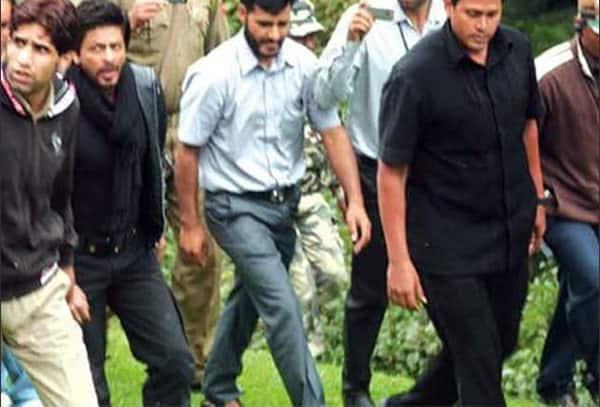 Bollywood baadshah Shahrukh Khan is currently shooting for Yash Chopra's untitled film in Pahalgam
Being in Kashmir has made Shahrukh Khan nostalgic as the superstar's father always wanted him to visit the Valley."My father's one unfulfilled wish was to bring me to Kashmir because his mom was from here. Now I am here, it feels I am in his big strong arms," tweeted SRK.
The 46-year-old is busy shooting for Yash Chopra's yet untitled film, in which he is playing an army officer named Samar. The actor is paired opposite Katrina Kaif and Anushka Sharma in the movie. A heavy blanket of security has been thrown around Pahalgam where the actors and nearly 100-member crew are staying. The movie, which is slated for a Diwali release will get a name on Yash Chopra's 80th birthday, which is on September 27.
Photo: NDTV Movies / Kashmir Reader