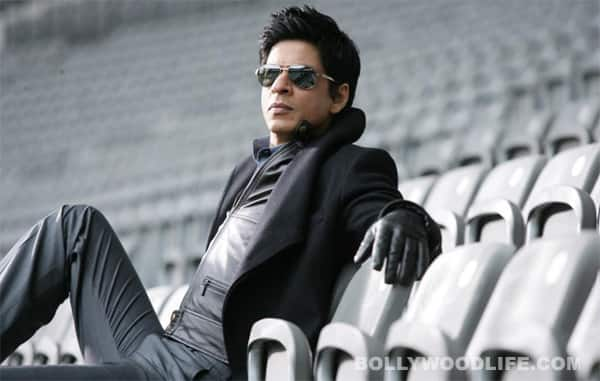 SRK's message to his teenage son on his 16th birthday
Shahrukh Khan's son Aryan turned 16 today, the daddy cool has some advice for his sunshine boy, the actor took to Twitter,  "My little son has turned 16 today and I hope he learns fast that 'tomorrow always comes and today is never yesterday'."  Aryan is Shahrukh's eldest son with Gauri and moved out of his palatial home Mannat to London for studies.
Shahrukh Khan  had visited his son in London last month and the actor could not get himself to say the good-bye, for King Khan tweeted his thoughts and we also got a glimpse of Baadshah and his beta, "All good things come to an end…lazy day with son…zinger burger…aimless staring at TV…and Breaking Bad! Sniff…sniff.."
The actor has always had words of wisdom for his son. The Happy New Year actor is best known for his romantic films on screen and his gentle behavious off screen (especially with the ladies)" We can always turn around and say that it's sad…but I think the younger people… and I feel I am young…we must change the concept of how we bring up our children at home. The thing is the mentality of not telling the boys how to be gentle, and good and respectful. So I have started doing that. When I talk to my son about girls, I don't talk about girlfriends. I tell him: 'Don't break a girl's heart, treat it gently and there is no way that you can look at an atrocity done on women and if you do that you will not be forgiven by your father and mother."
We're sure that Aryan will have a great birthday and will be also pampered with gifts of love as much as with his father's wise words. BollywoodLife wishes Aryan a very happy birthday!