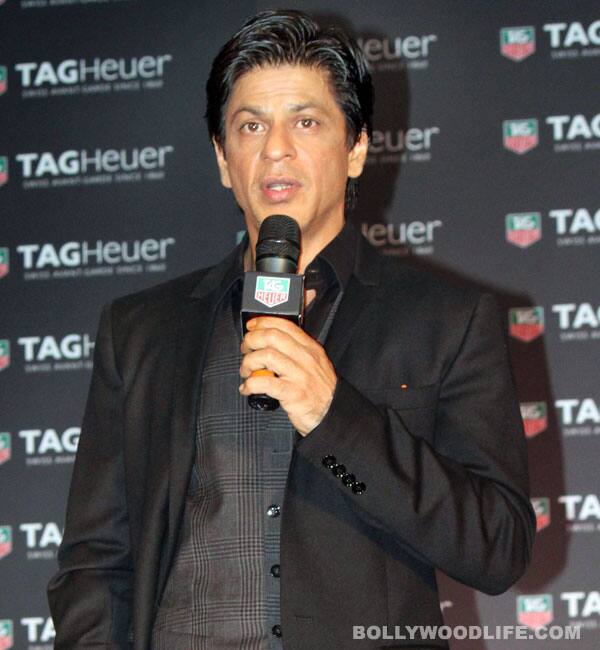 The actor is refurbishing his personal library, which is why he's loosening his purse-strings to add more books to his already enviable collection
Shahrukh Khan has always been a voracious reader. And obviously, since the actor is so much into books, you can't expect his library to be in any ordinary state.  He makes it a point to add interesting reads to his collection regularly. And now, as he's revamping his office, we hear he's also making it a point to give his library a much needed makeover. So Khan recently entered a suburban bookstore in Khar along with his assistants and made sure he picked up most of the books on cinema that were available. What's admirable is that Khan's interest is not restricted to Bollywood – he also makes sure he reads about other kinds of cinema. We like the actor's eclectic taste, and now that we know that Khan has spent such a huge amount on buying books, we wonder who else from B-town is a passionate reader, just like the King.
Sonam Kapoor: The Kapoor babe enjoys reading fiction as much as she does skimming through a fashion magazine. We have absolutely no issues with the babe flipping pages with absolute delight, as long as she doesn't adapt classic books into movies -which she did already with Aisha, of course!
Amitabh Bachchan: The actor recently confessed that he's a hoarder of books, but hardly gets any time to read them. But that does suggest that the veteran loves to relax by curling up with a book and skimming through the pages.
Kajol: She's the original bookworm of B-town. The actor loves to read, and she has confessed that in many of her interviews
Rahul Bose: Bose is a book bug and loves to dole out precious pearls of wisdom on his tomes to whoever is willing to hear him out, of course!
Aamir Khan: Khan's wife Kiran Rao is a crazy book lover, and that has influenced Khan to take some interest in books as well. But Aamir refuses to be a geek like his wife. Even if he does become that, we think he'll make a very cutely glamorous geek.