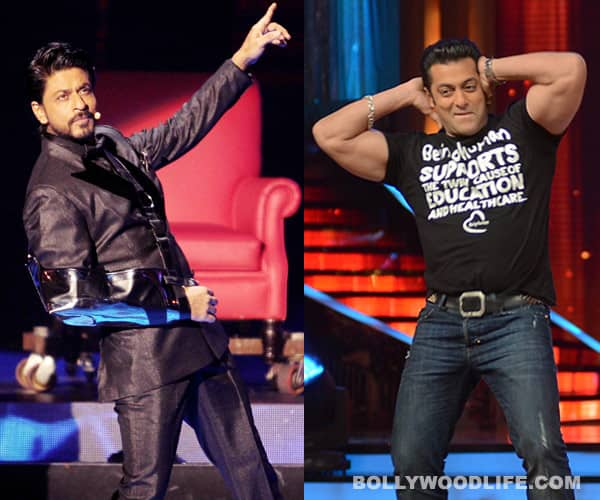 According to a recent survey, the warring Khans have chalked out their domains – King Khan rules the South while the Dabangg dude is a hot favourite in the North
Inviting celebrities to wedding ceremonies and paying them to perform is a trend that many affluent families follow with much enthusiasm. And if there is a favourite available, then everything possible will be done to rope that star in to be part of the event. And B-town superstars are known to cash in on these opportunities to make their presence felt and occasionally promote their movies while raking in the profits.
Surprisingly, as per a recent survey conducted by the Taj Wedding Barometer, Shahrukh Khan has a maximum number of votes in the South – 25 percent, followed by Hrithik Roshan with 13 percent and Amitabh Bachchan and Aamir Khan at 9 percent each. And SRK's arch-rival Salman Khan doesn't feature in this list! But in the northern belt, Sallu tops the list with 30 percent votes!
Now we are quite baffled with the survey results, considering that the Chennai Express star was born and brought up in Delhi, he was easily defeated by Sallu by a huge margin. But the Baadshah leading the poll in the South is perhaps thanks to his recent South connect, courtesy Chennai Express and its massive buzz. We are told that the Karan-Arjun actors perform at weddings only for people they personally know. As far as this survey is concerned, the possibility of any one-upmanship game-playing is ruled out, but when the money factor comes in, one can't avoid rivalries and insecurities, no?
Tell us, Bollywoodlifers, who do you think is B-town's top wedding dancer – Shahrukh or Salman?