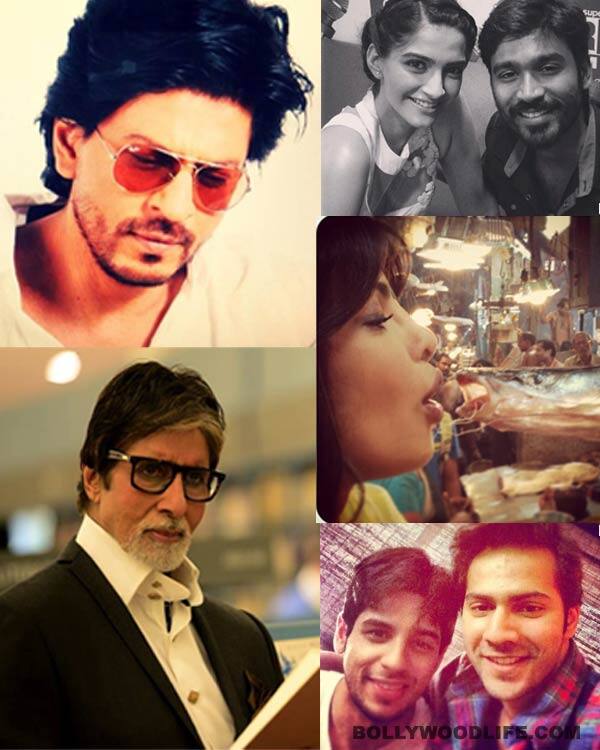 skip advertisement
They are immensely popular, incredibly charming and are insanely followed wherever they go. But now their driving need to share photos of themselves have made them addicts of a new obsession that tags them 'selfie' – the brand new word of the year in the Oxford Dictionary- fanatics…..
It's a universal fact that stars are self-obsessed. After all, it's not easy to shy away from the ever-intrusive cameras and the glitter of the arclights when you have enjoyed the plus side of being popular. And that's the rule of thumb that helps you stay in the headlines – the more the attention, the better!
And now, with the advent of newer technology ever day, it has become even easier to flaunt your best profile on social networks. Just adjust the lens, flash your best smile or flaunt your best body part and upload the images wherever you like in the vast space that is the Internet. And…voila! You will be travelling on a long ego trip as millions of fans scamper to like and comment on your picture.
Just imagine the kind of ego massage it must be giving stars with already-elephantine egos. And phuleez, cut the age-old crap that celebs use social networking to interact with fans. They just want to show off! In fact, the editors of the Oxford Dictionary have tagged a new Word of the Year for the obsession that satiates egotistical hunger. 'Selfie' – the snapping a picture of yourself, largely for egotistical purposes. To welcome this word into our own lexicon, BollywoodLife decided to test it on B-town's stars. From a pouting Priyanka Chopra to Shahrukh Khan flashing his legendary dimple and from the ever-so picture perfect Amitabh Bachchan to the always ready to walk the ramp Sonam Kapoor – everybody is giving in to this fast-spreading digital obsession. Take a look at these pictures and tell us who you think is the biggest selfie fanatic!