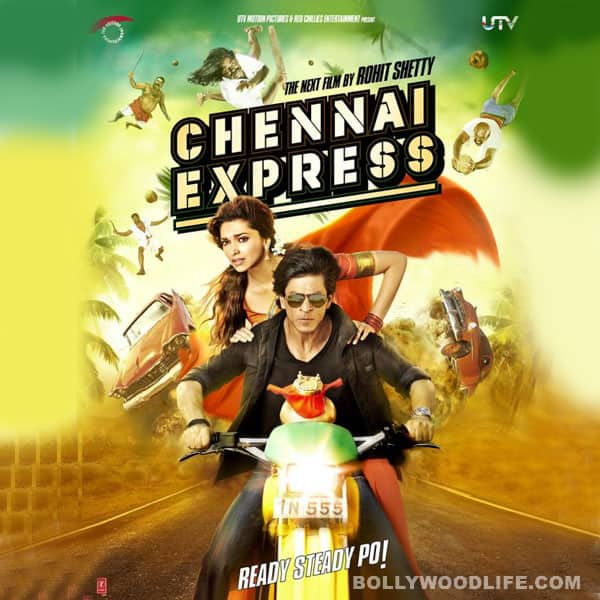 King Khan cashes in on the Punjabi rapper's popularity much to the annoyance of the music director duo, Vishal-Shekhar
Although the release of Chennai Express is not right around the corner, we were waiting for Shahrukh Khan to unleash a few tricks hidden up his sleeve as he has done before.
Remember Akon doing Chammak Challo in Ra.One? And this time too the superstar is banking on music to promote his Rohit Shetty romcom. SRK has roped in Punjabi rapper Honey Singh to create a jazzy item number for Chennai Express. Singh confirmed this news, adding that he has already finished work on the song which he says is a tribute to Rajinikanth, "I was very very surprised and happy to hear from Shahrukh Bhai. He said he wanted me to do a particular song for Chennai Express and told me to do what I could. I wrote and composed the song while I was in Mauritius. Both Shahrukh Bhai and I are huge Rajinikanth fans. This number is our tribute to Rajinikanth."
This apparently hasn't gone down too well with Vishal-Shekhar, considering musicians are known to be a tad protective and at times outright jealous of competition when someone new comes along! However Honey Singh brushed this aside saying it was up to SRK to take the call! "What can I do? If Shahrukh Bhai asked me to do a song I couldn't refuse. I am just doing my job to the best of my abilities. I can tell you this much. When the song comes out it will be a craze among not just Shahrukh and my fans, but also among Rajini Sir's fans," said the rapper.
Interesting no, Punjabi rapper composing music for a Bollywood film set down South? We're waiting to see what special tunes Singh will cook up this time!