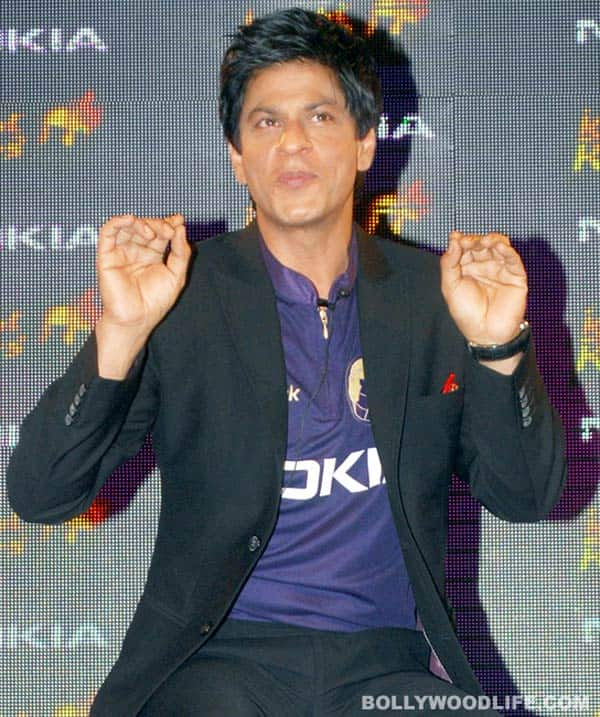 The King Khan felt vindicated after Kolkata Knight Riders entered the finals for the first time in five years
It's been five long years for Shahrukh Khan in the Indian Premier League. Five years of bearing criticism about his team Kolkata Knight Riders' poor performance on the field. Five years of swatting questions about Sourav Ganguly's presence and later absence. That's why Shahrukh's actions at the Subroto Roy Sahara Stadium at Pune last evening (May 22) had us smiling.
KKR defeated Delhi Daredevils to enter the finals for the first time in five years. Shahrukh quickly went on the grounds and ran a victory lap. KKR team members joined him and SRK hugged each one of them. They in turn carried him and cheered. The magnanimous owner that he is, SRK shook hands with every member of the losing team too. His bowling coach Wasim Akram endorsed the Badshaah's joy saying that SRK deserved it for all the hard work he's put in. Wethink it was great to see the actor emboldened after the recent controversies. He was banned from entering the Wankhede Stadium in Mumbai after a late night brawl and summoned by the Rajasthan police for smoking in a stadium at Jaipur. Looks like the actor has put all that behind him and is ready to move on. Makes us wonder what Khan will do if his team actually wins the tournament. We foresee a big Bollywood bash to celebrate the victory!
ALSO READ: Shahrukh Khan has defamed IPL: Rozlyn Khan