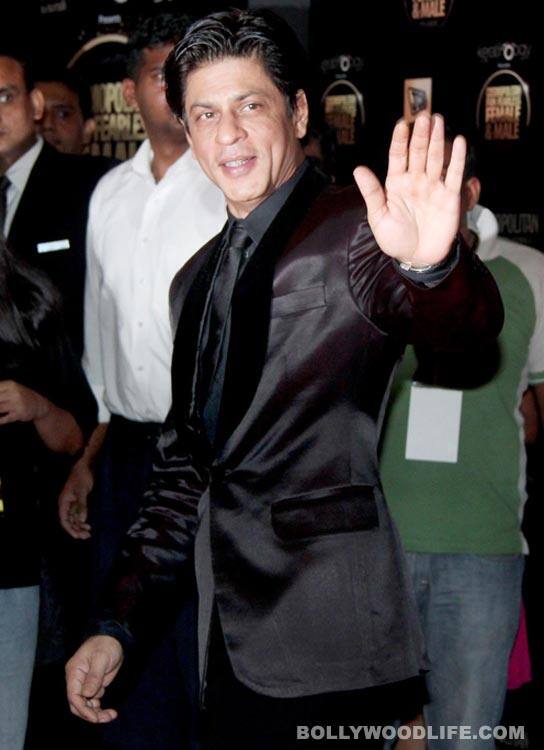 The ultimate king of romance, SRK makes women go weak in the knees with his charisma, wit and words
His verbal dexterity has won Shahrukh Khan millions of fans the globe over. Truly, the King Khan is a self made hero who is known for his infectious energy, his larger-than-life romantic films and, most of all, his amazing dialogue delivery. But when we translated the familiar lines from SRK's popular Hindi films into English, we could not stop giggling!
Movie: Baazigar
Kabhi kabhi kuch jeetne ke liye kuch harna bhi padta hai aur haarkar jeetne wale ko baazigar kehte hain 
Sometimes sometimes to win something, something has to be lost and who having lost, wins is called a gambler.
Movie: Kuch Kuch Hota Hai
Hum ek baar jeete hain, ek baar marte hain, shaadi bhi ek baar hoti hai, aur pyar….ek hi baar hota hai
We live one time, one time die, marriage happens one time, and love…happens only once
Movie: Baadshah
Kabhi kabhi dil jodne ke liye dil todna padta hai, aur dil tod ke jodne wale ko…. pata nahin kya kehte hain
Sometimes sometimes to fix the heart, the heart has to be broken, and the one who breaks the heart and then fixes it…don't know what he's called
Movie: Anjaam
Door gagan mein ek tara mujhko lagta hai pyaara..mujhko mera tara dede maa, mujhe vo tara dede…
In the distant sky one star I feel loveable…give me my star mother, give me that star…
Movie: Dilwale Dulhania Le Jayenge
Bade bade deshon mein aisi chhoti chhoti batein hoti rehti hain.
Big big countries in such small small things keep happening.
Movie: Devdas
Baabuji ne kaha Paro ko chod do, Paro ne kaha sharaab chod do, aaj tumne keh diya haweli chod do, ek din aayega jab woh kahegi… duniya hi chod do
Father said leave Paro, Paro said leave alcohol, today you said leave the palace, one day will come when she will say..leave the world!
ALSO READ: Salman Khan in Dabangg: I will make many holes in your body
Rajinikanth said: The time for me to come has come, the time for you to go has come
Govinda: You felt chilli when I twirled the girl, what can I do?
Vidya Balan says: Once seen Kolkata then other world is useless
What would 'Mission Impossible' be in Bhojpuri?
Mithun Chakraborty's 'calculation of blood'!
Nana Patekar said: If in life you have not taken a bribe, then only touch me!