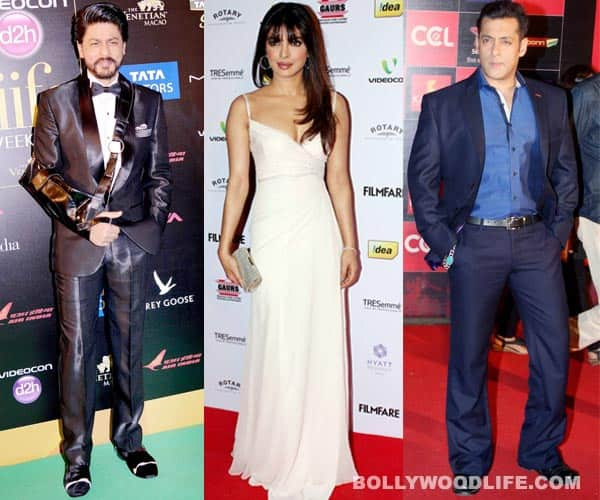 It's that time of the year when we feast on kebabs, eat yummy food at Iftar parties and hug our near and dear ones with a great feeling of love and affection
The one amazing thing about Bollywood is the way actors come together and celebrate festivals with infectious enthusiasm – be it Shahrukh Khan, Salman Khan, Aamir Khan, Katrina Kaif, Ranbir Kapoor or Priyanka Chopra. Eid is just another occasion for hunks and hotties to get together and bond…err…big time.
Since there's celebration in the air and usually it's all fun and games, we have a feeling we will get away with some cool jokes targeting our favourite Bollywood stars. And if it doesn't go down too well with them, we always have our shield of indifference ready to dodge those scathing remarks and deadly warnings….