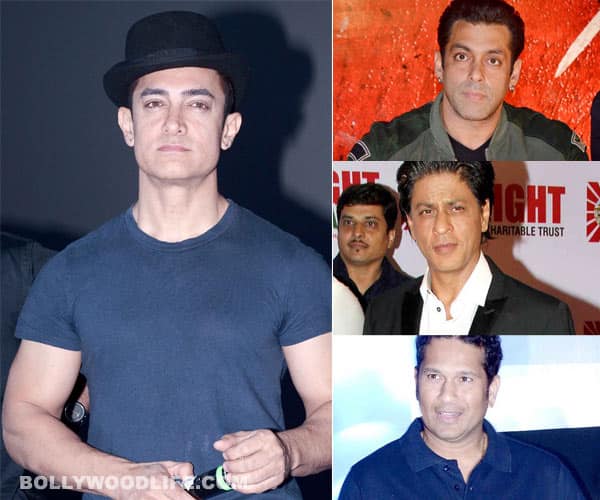 The perfectionist is all set to host a special screening of his new film, but wants someone special to be there with him. Who will that be?
Aamir Khan, who will be seen as a baddie in Dhoom:3 is all set to host a special screening of the film. But who will be the perfectionist's special guest, you ask? We know that Aamir and Salman Khan share a great rapport and it's quite evident from the way Sallu is promoting his dost's movie extensively on Bigg Boss 7, even wearing his bowler hat. That apart, Aamir also has said good things about Shahrukh Khan recently, on Karan Johar's chat show Koffee With Karan. But interestingly neither Salman nor Shahrukh will be Aamir's special guest. Instead, Aamir has invited his close friend, cricket legend Sachin Tendulkar to be part of the event.
"Sachin is relatively free now (after his retirement last month) and he's a good friend of Aamir. So Aamir has invited him for the special screening at a city theatre on Friday," we are told. The show will be held late in the evening so that the guests can end the day with some dhoom!
We also hear that Aamir is set to watch the film with his children – Junaid, Ira and baby Azad. His wife Kiran Rao's father, who will be flying in from Bengaluru, and his sisters, who will be coming from Pune, will also join the party.
Dhoom:3 is releasing tomorrow and we would like to wish all the very best to Aamir, who seems to be pretty nervous about the film. Wonder why…