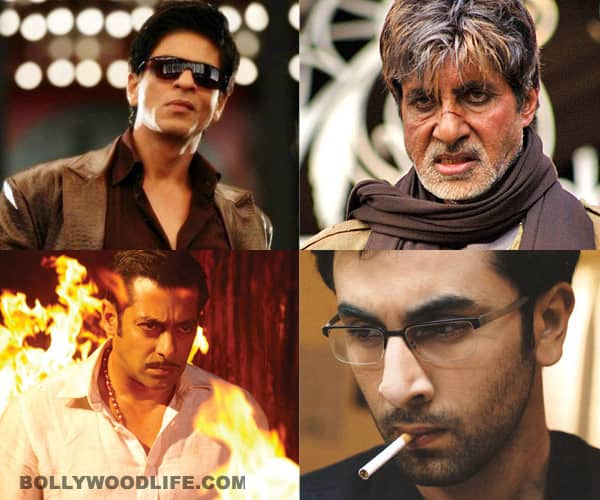 As Aamir Khan gears up to bring to life a never-seen-before kind of villain in Dhoom 3, we hear that Salman Khan could be roped in to portray the dangerously desirable bad man in the film's next edition…whenever it happens. Who do you think should be next in the 'negative' stakes?
The Dhoom films have catapulted the bad guy's career to a level that no hero role could do. Remember what it did for John Abraham (Dhoom) and Hrithik Roshan (Dhoom 2)? Miles away from the regular caricatureish, flat-out baddies, Dhoom villains are suave, sophisticated and irresistibly sexy. They do their job with clinical precision and almost always outwit the good guys.
This year, in the film's third edition, Aamir Khan will be seen playing the hep and happening dark character. While we are waiting to see Mr Perfectionist donning the mantle of a cooler than cool baddie, we are equally exited to predict who else in star studded B-town – from Salman Khan or Shahrukh Khan and from Ranbir Kapoor to Akshay Kumar- has it in him to portray a really hot bad man in the movie's sequels ( Shall we say Dhoom 4, Dhoom 5 and so on), if they are made. You tell us!