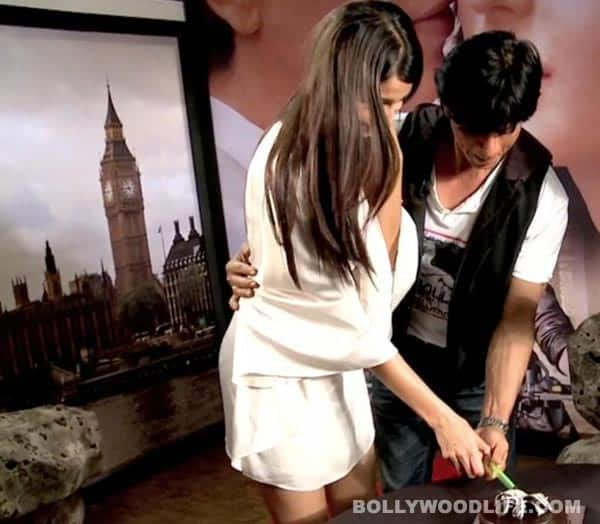 skip advertisement
Now that should have made the female co-lead of Jab Tak Hai Jaan smile with glee, right? Guess what…it didn't!
Something about Anushka Sharma's photos with her co-star of Jab Tak Hai Jaan set us thinking. Remember the faces she made at the movie's event? And she's made those awkward faces again while sharing the birthday boy…okay…man's cake! What gives?
While at the event Anushka said, "Shahrukh smells the best!", her expressions told a different story. And guess what, that 'eeeww' look appeared again and made us wonder what's up here. Was something wrong with the taste of that gooey chocolate cake? Or was it the smell (again!)? Or didn't she like the way Shahrukh shoved a piece into her mouth?
Whatever the reason, wethinks it's high time the lady sits down and has a word about it with SRK. 'Coz c'mon, it's not fair to keep spoiling the Baadshah's photos – at least not his birthday snapshots! – with those weird expressions, right?
So take a look at these pictures, BollywoodLifers, and tell us what you think is wrong with Anushka Sharma?