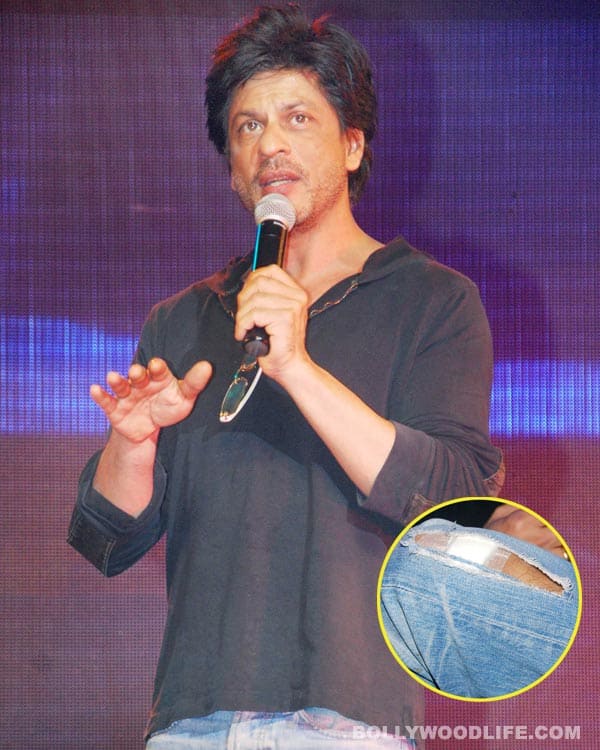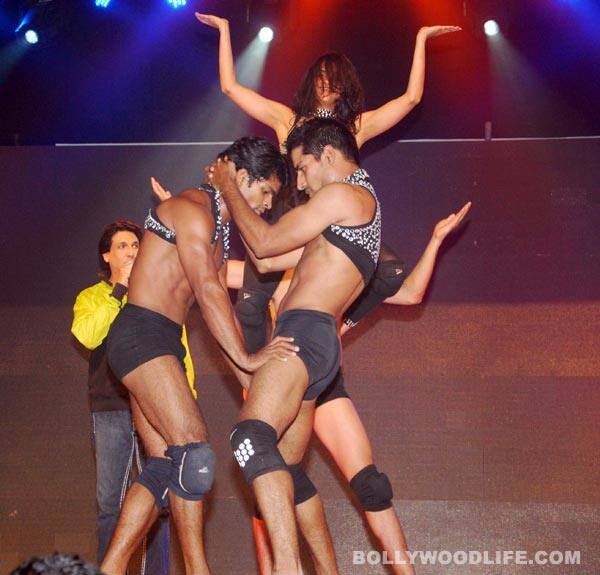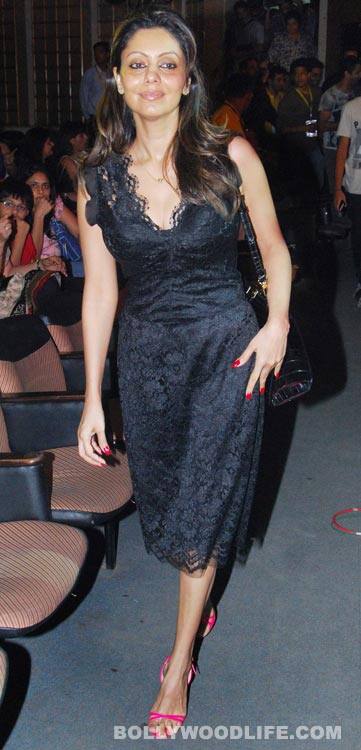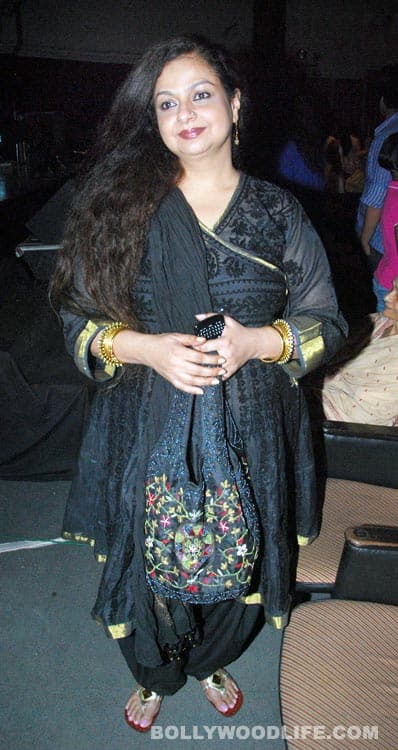 The actor was spotted along with wife Gauri Khan, cheering for daughter Suhana as she performed at Shiamak Davar's Summer Funk event
Shahrukh was seen sporting a casual look at the do. Wearing a black T-shirt and torn jeans, SRK watched his daughter dance on the stage with rapt attention. And as he sat through the whole performance, what caught our attention was the injury on his thigh. All bandaged up, we wondered what made King Khan opt for tattered pants and put his wound on display. Is this the superstar's way of gaining sympathy from his fans or a desperate attempt to create a cool style statement? We guess we would have to wait until we hear the real reason from the horse's mouth.
Shahrukh Khan has been the object of ridicule for quite some time now. And every time we think of supporting Mr Khan and his ridiculous acts, he makes it a point to mess up again. Looks like all SRK wants to do is wallow in some self-pity and create headlines these days. All we are asking Mr Khan to do is, think of better ideas to attract attention, 'coz the cheesy ones simply don't work.
Also see: Shahrukh Khan, Shahid Kapoor, Shekhar Ravijani at Shiamak's Summer Funk 2012