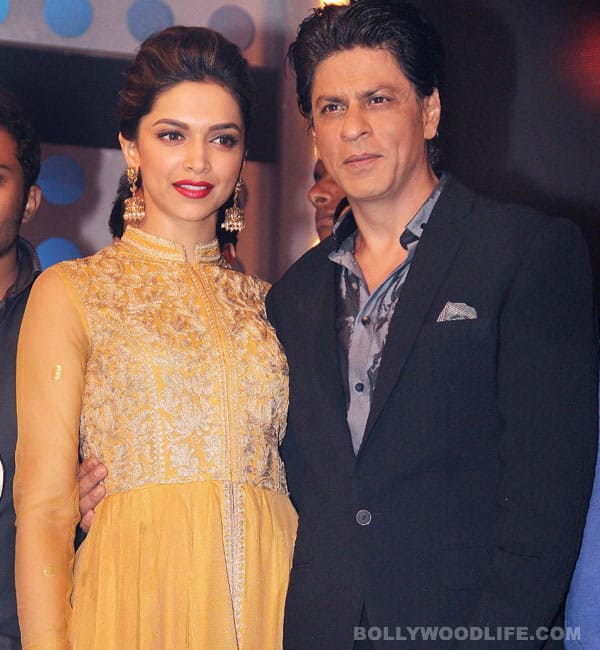 Every year the celebrity photographer surprises us with rare and bold shots of our favourite B-Town stars on his calendar. Let's see if Dabboo has planned something special for his 15th anniversary calendar…
For Shahrukh Khan, Deepika Padukone and Sonakshi Sinha, shooting for Dabboo Ratnani's calendar every year is a tradition that they follow religiously. So what's new about it this time? Well, this year Dabboo will be celebrating the 15th anniversary of his coveted calendar and we must say, the teaser video of the B-Town stars featuring on the calendar, has left us asking for more.
Apart from these three, Ajay Devgn and Kajol; Alia Bhatt, Varun Dhawan and Sidharth Malhotra; Amitabh Bachchan, Abhishek Bachchan and Aishwarya Rai Bachchan; Vidya Balan, Sonam Kapoor, Bipasha Basu, Deepika Padukone, Priyanka Chopra, Arjun Rampal… Phew, the list of Bollywood A-listers featuring on this calendar just goes on!
What we found intriguing was, that every starlet had a dramatic edge to their look. Heavily kohled eyes, prominently painted lips, jewellery that stands out and to top it all up, most of the hot beauties were adorned in black. The hunks on the other hand, had a playful look with Arjun showing off his tattoos; Ranbir Kapoor in a black and whit suite and an un-tied bow, looking yummy as ever; the Bachchans men looking quite different as the Senior B posed in an auto rickshaw. Yes, you heard us right, auto rickshaw!
Well we wonder what's on Dabboo's mind this time around. While we haven't see the final product, but there's one thing we are sure of – this time it's gonna be edgy, hot, bold, super sexy and gothic. Go on BollywoodLifers, watch your favourite stars admitting what they feel about Dabboo Ratnani's calendar. We are waiting for the final product with bated breath, are you not?