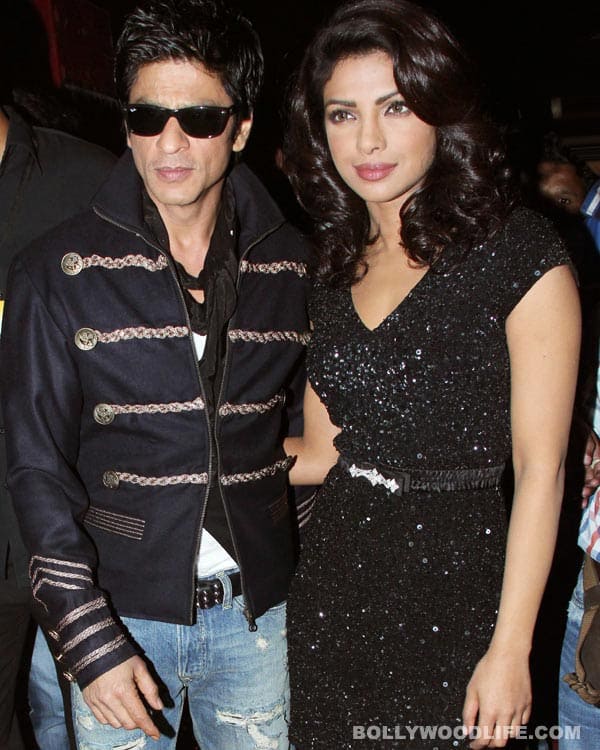 And it surely looks like no love is lost between the Don and his wild cat
We just love spotting ex-good friends taking digs at each other. And to our utter delight we spotted Shahrukh Khan slyly commenting on his once-upon-a-time friend Priyanka Chopra's tweet! Curious to know what happened? Here's what.
Piggy Chops, who loves to share the tiniest updates of her life with us on her microblogging site, tweeted, "Quick q n a.. Let's go..". Such a mundane tweet one would think, right? Not quite. At least not for the Baadshah of B-town who tweeted, "So many people send me so many notices. Isn't this whole exercise losing its 'Appeal'…pun intended."
But he soon realised that it was very vague and none might notice the 'link'. So he followed it up with: "quick questions…only funny answers…so please beware and don't get offended. Ask me of my favourite colour and i will sue u !!" Ahem ahem. And that's when our 'dig-alert' started ringing.
C'mon SRK, now what's wrong with giving funny answers to quick questions, eh? And if Pee Cee likes sharing the li'l details with her fans, what's the harm? Are you, by any chance, feeling possessive of your jungli billi accompanying the B-town hunk, Hrithik Roshan (Krrish 3), in his world-saving endeavours? We seriously can't help wondering about it!