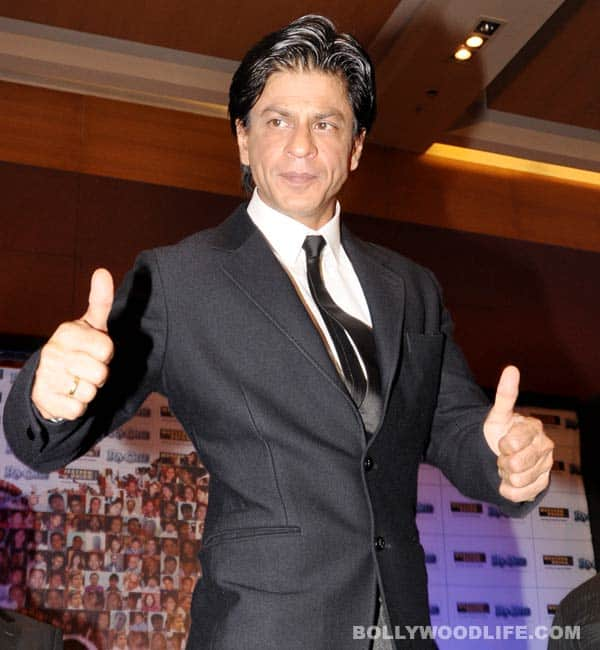 The superstar, who takes brand SRK quite seriously, has decided to make his initials an exclusive property
Its bad news for your local 'billoo' barber if Shahrukh Khan's recent application to get his name trademarked goes through! The poor guy may have to take SRK's exclusive permission to display the actor's name in his shop or else the actor could sue him!
Yes, you heard it right. Shahrukh has decided to take brand SRK to the next level. The actor has reportedly applied at the Delhi office of the Trademark Registry for his initials SRK to be trademarked. Meaning, if anyone else were to decide to use the initials SRK, they would have to go through a long drawn legal process and take the superstar's exclusive permission to use them.
The trademark interestingly covers a long list of items, which will need Shahrukh's permission before using his name. The businesses include fruits, vegetables, mustard, salt, alcoholic and non alcoholic beverages, tobacco, water and more!
Wethinks Rajinikanth should take a cue from Shahrukh and get his name trademarked asap, since he definitely is India's biggest brand right now, and lots of jokes and ads use his name and style to induce laughter. Wink wink!