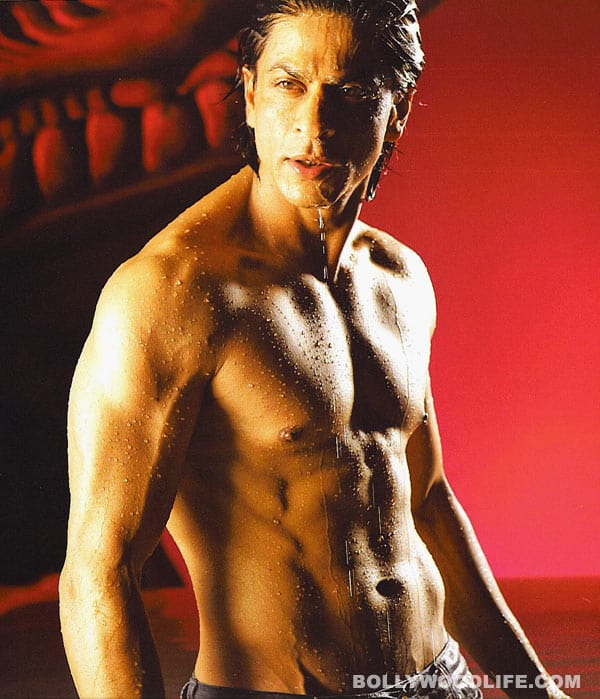 At least that's the buzz about Happy New Year that's doing the rounds of B-town
Shahrukh Khan impressed B-town and his fans alike when he showed off his six-pack abs in Farah Khan's directorial venture Om Shanti Om. Everyone hoped for a repeat act, but before that could happen, the two Khans had a major falling out. Now that they are friends again, and coming together for a film titled Happy New Year, it almost seems definite that he will go shirtless again. That's what fellow B-towners are murmuring these days. And from what Farah told a national daily, the two are not going to stop at six-pack abs this time. It seems SRK's target for Happy New Year is eight-pack abs. Farah is keeping mum about the actual look and we are yet to hear anything about our favourite star's exercise plans, but we are sure it won't be long before someone leaks all the juicy details.
We can only say Shahrukh has a tough task ahead of him. Aamir Khan, we hear, is already working out hard for a similar physique for Dhoom:3. But he's not the Badshaah's only competition; after all his co-star in the film is John Abraham!