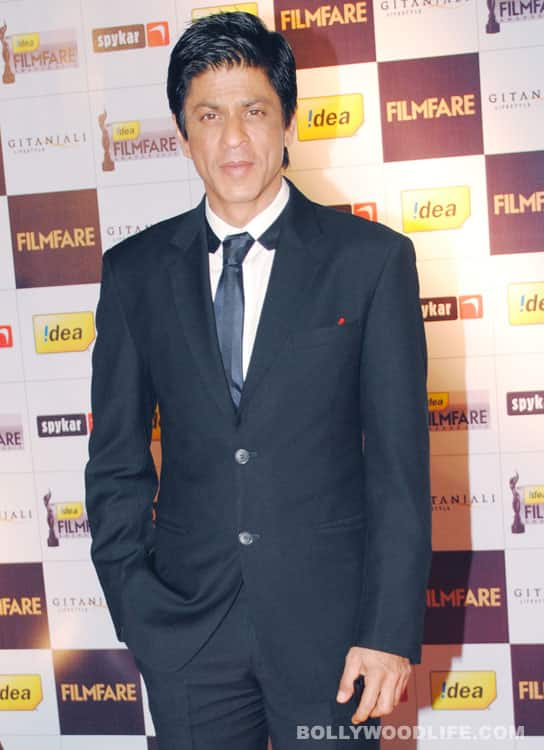 The King Khan dreams of making it big as Karna, the warrior prince from the epic tale of love and valour. But is he fighting a losing battle trying to capture the story for the big screen?
What's Shahrukh Khan's favourite name these days? (Hint: It's not Katrina Kaif or Priyanka Chopra!). Well, it is Karna, the character from the Mahabharata. We recently woke up to the news of Baadshah Khan planning a trilogy on the epic. Looks likes Shahrukh is addicted to SFX these days and taking the Mahabharata to the next level, techwise, is riding high on his priority list these days. So are we happy about this? After Ra.One and Don 2, we're not sure. "I think it would be fantastic, the world's greatest film. It would be Mahabharata made like Lord of the Rings – a triology. The world would come to see it. The inherent story is one of the most interesting in the world. There are amazing superheroes, 20 times better than X-Men – gods of sun and wind who can make fire at will. There are monsters, ghosts…it's really awesome," SRK says, sounding gung-ho about it.
But talking is not the only thing that Shahrukh is doing now. He is planning to introduce the concept of Karna at the Berlin film festival next month, hoping to rope in partners for his venture; for this, he has put his SFX team at Red Chillies to work. So how much will this big project cost? Buzz suggests that the budget will go over Rs 200 crores, which will make it one of the costliest ventures in Bollywood. And Shahrukh is planning to hold talks with 20th Century Fox and Warner Bros to co-produce it. What's more, SRK is even planning to rope in some international actors for his epic drama. Well, with such big names involved, we hope he gets the script and effects right this time. We surely are not looking forward to one more super-hyped though super-hollow project. Right?