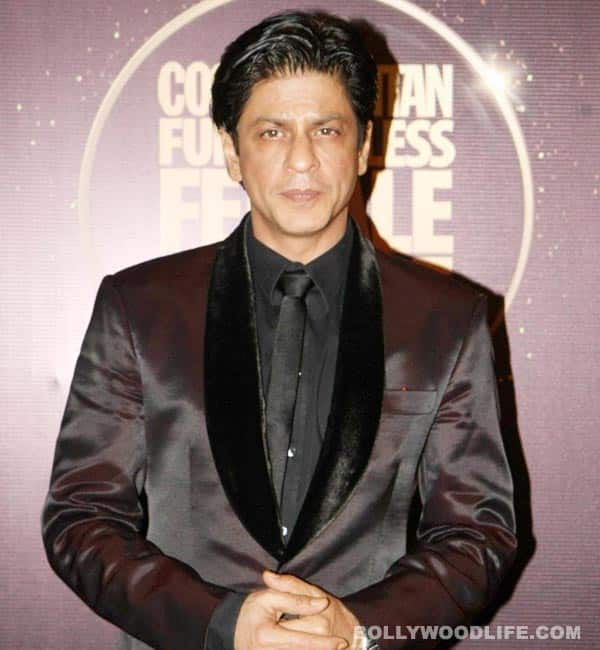 The superstar will have his eighth surgery as soon as he completes shooting for Chennai Express and is done with the ongoing Indian Premier League
There is no doubt that Shahrukh Khan is injury prone. Over the years the King Khan has had a total of seven surgeries on various parts of his body (and not the plastic kind, we are assured!), and the actor will be heading for an eight session under the knife very soon.
Apparently SRK has a rendezvous with the operation theatre to fix a shoulder injury that he suffered on the sets of Rohit Shetty's Chennai Express last month. The actor waited for the surgery, since he was in the middle of a hectic shoot for the film, which co-stars Deepika Padukone. Plus, with the ongoing Indian Premier League in full force and with his team Kolkata Knight Riders needing his full support – and they need it, considering they aren't doing too well in the series right now – SRK postponed the surgery to June.
The actor says that by then he will have finished both shooting for Chennai Express and cheering at the IPL. He then plans to fly to London to consult with the best doctors and find the surgeon he needs to operate on his shoulder, after which he will begin the promotions for Chennai Express. The film hits the screens on August 8.
Among the several injuries that SRK has suffered we counted three broken ribs, a twisted ankle, a broken right toe, an injury to his left shoulder, a neck injury, a broken back bone and an injured left knee.
Well, what can we say? You fall and you get up again and get back to work – after a few painful surgeries of course, if you are SRK!