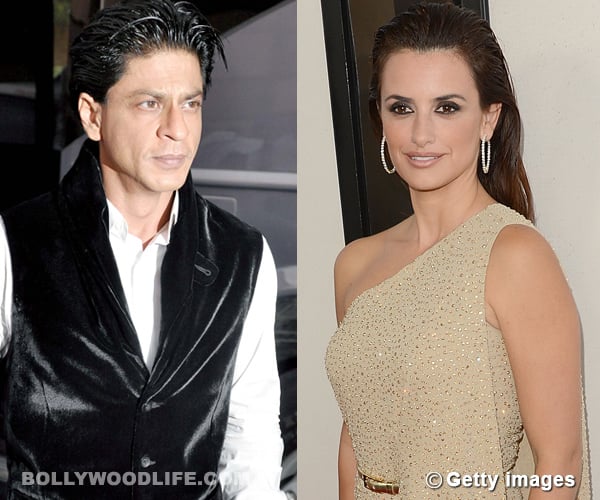 Spanish actor Penélope Cruz confesses to be an ardent Shahrukh Khan fan and is eager to shoot a film with him
It's a well known fact that Shahrukh has fans all over the world. So it came as no surprise when Spanish star gorgeous gal Penélope Cruz expressed a desire to do a film with him in a recent interview to a newspaper. The lady revealed that she loves Bollywood and has been a great fan of Shahrukh for a while now.
The actor also said that she already owns the rights to a book based in India and is planning to shoot the movie in this country very soon. The Spanish beauty owns the rights to Javier Moro's novel Pasion India, which details the true story of 17-year-old Spanish flamenco dancer Anita Delgado, who married Maharaja Jagatjit Singh of Punjab and became a princess at the young age of 18.
There are rumours abounding that Shahrukh may play the role of the Maharaja, romancing Penélope across the lush plains of Punjab! A crossover Dilwale Dulhania Le Jayenge in the making? Fingers crossed! We think SRK and Penélope would make a great pair onscreen. What say?