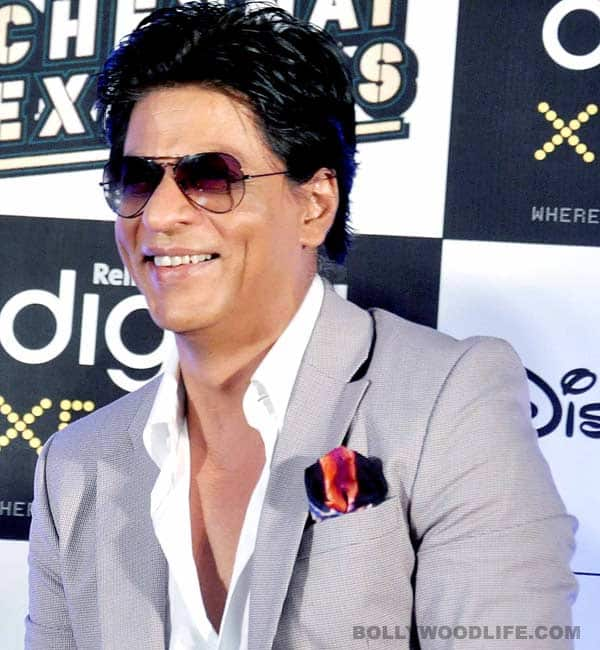 Last year King Khan missed the matches at Mumbai's famous Wankhede stadium due to the five year ban imposed on the actor
Shahrukh Khan missed watching Sachin Tendulkar's last outing on the cricketing field following the 2012 IPL Wankhede controversy. The Maharashtra Cricket Association under Vilasrao Deshmukh had announced a ban citing that SRK had 'shown no regrets for his action and behaviour…in fact, he justified his actions'. However, this year the actor might just be back on the Wankhede stands cheering hard for his team Kolkata Knight Riders (KKR). Apparently one of the fifteen conditions that Indian Premiere League chairman Rajib Biswal has put before the MCA to have the IPL 7 finale in Mumbai is that all team owners (read:including Shahrukh Khan) be allowed to enter the stadium.
It seems that the season seven finale that was to happen in Mumbai might be shifted to Chinnaswamy stadium in Bangalore if the MCA doesn't meet demands of the IPL chairman. Well, looks like SRK doesn't have to wait another three years and seasons of the popular crickte format to catch a match in Wankhede after all. Considering that the Happy New Year hero had expressed regret and said, "I forget the rules sometimes. I will try not to do it again, so that I'm not banned from here."
BollywoodLifers, do you think that Shahrukh Khan should be allowed to enter Wankhede or should the ban continue?