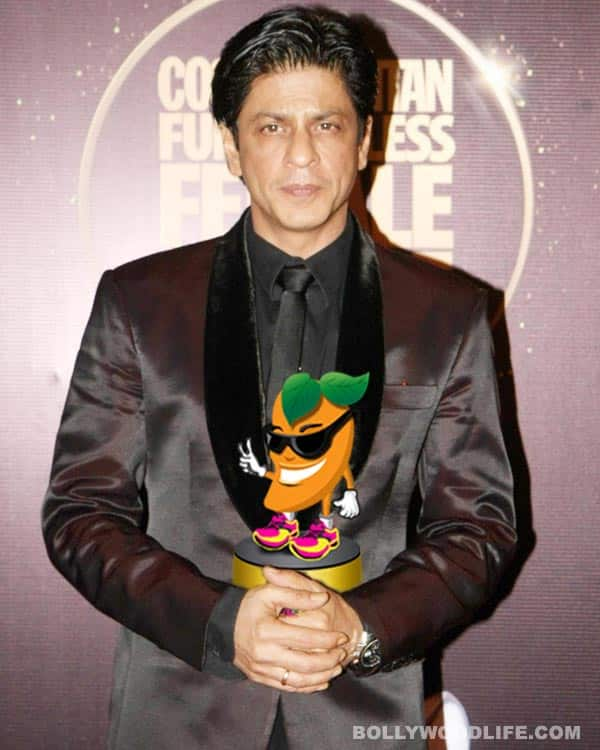 The actor is always surrounded by gorgeous chicks everywhere – yes, in this poll story too. And even though he won, we found a babe who gave him some serious competition
Shahrukh Khan – 'coz of all the effort he takes to dress to make an appearance at red carpet events – managed to melt our hearts and ended up being the sole male competitor in the Red Carpet Icon of the Year category. And while he was nominated along with Bollywood beauties like Priyanka Chopra, Deepika Padukone, Anushka Sharma and Sonam Kapoor; it's the jungli billi who gave the King Khan the toughest competition.
SRK and PC managed to garner 37 percent and 32 percent votes respectively. And the third contestant who almost gave Khan and Chopra sleepless nights (we hope?) is Deepika Padukone. She trailed behind SRK and PC with 26 percent votes.
Anushka Sharma and Sonam Kapoor lagged behind with the minimum number of votes – Ms Sharma with 3 percent and SK with 2 percent. Looks like Khan ke saath compete karan mushkil hi nahi, namumkin hain…sigh!