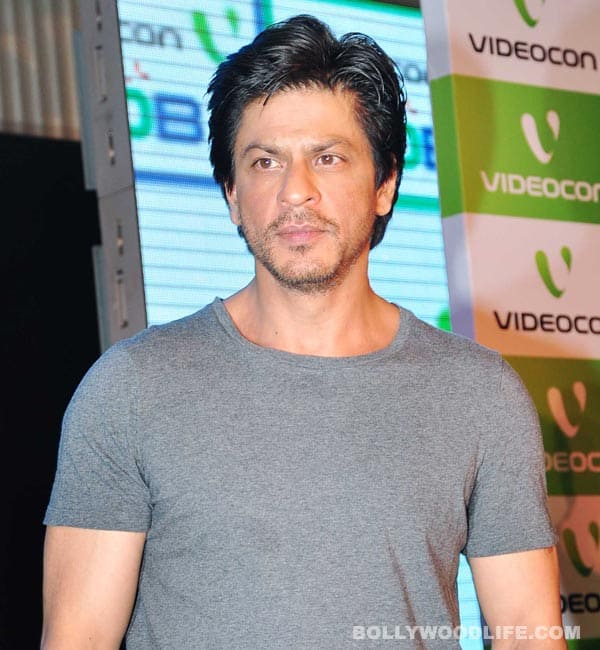 Shahrukh decided to play teacher and gave out some outrageous tips on Twitter
Looks like Shahrukh Khan took our feature on Teachers' Day quite seriously, and decided to out-trump us by giving his own silly tips on the occasion! Or perhaps screen life got to him – with him playing a teacher in Mohabbatein, Chak De! India and other films – so that in a wacked-out frame of mind he decided to share some equally hilarious thoughts to celebrate the occasion!
1.  "The fewer the facts u have… the stronger will be ur opinion.
2. "The only person who can get all his work done by Friday is Robinson Crusoe…the rest cant so don't be hard on urself. Enjoy the weekend"
3.  "Women do come with instructions… all u need to do is ask them and more importantly HEAR them."
4.  "Gırls, men who use Emoticons in their msgs r extremely 'cute' and extremely avoıdable…they r EMOtıonally CONfuse"
5.  "Once in a while look up at the sky and say a thanx for the moon…the sun…the stars and the satellites…for the connectivity"
6.  "Its advisable to pick ur friends…ur profession…ur choices…but just don't pick ur nose…ever"
7.  "At ur daughters dance show, u will miss half her performance cos u wıll mıstake sum other lıl girl onstage for ur daughter & look at her"
8. "Becos u only see 'beware of dog' signs & never a 'Nice Dog' sign outside rich ppls houses…does not mean dogs r not nice. They are."
9.  "As soon we attract enuff attention in the world to play a part in it, we r set rolling like a ball which will never again be at rest."
10.  "Make 5 pıeces of work (fılms ın my case) u wıll be remembered for…and learn one song to play on the guıtar."
The nuttiest words SRK ever spoke! Which one is your favourite?