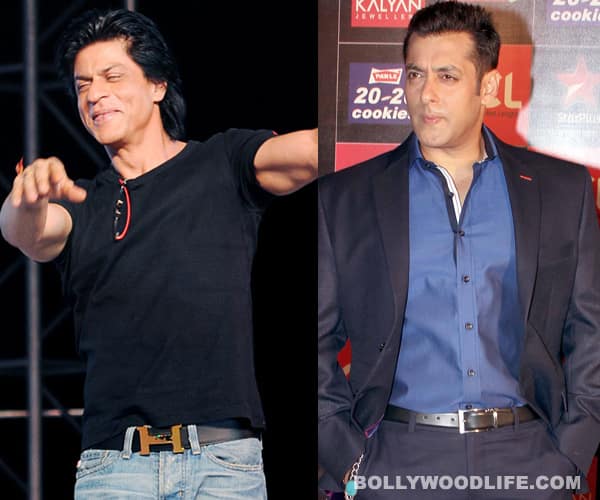 Last year, we witnessed the famous SRK-Ajay Devgn war over the clash of their Diwali releases – Jab Tak Hai Jaan and Son Of Sardaar. This year, will it be Shahrukh vs Salman?
Eid is always considered special, and we get to see at least two big films if not one, eyeing to capture the most coveted slot. Traditionally, Eid is when a Salman Khan movie releases, while Aamir Khan is known to prefer Christmas and apna Himmatwala actor Ajay Devgn aims for Diwali. But this year, rumour has it that Shahrukh Khan has decided to release his romcom, Chennai Express on Eid (August 8) which has been monopolised by Salman for the last couple of years.
It's learnt that SRK has been toying with the idea for quite some time now and is hell bent on locking August 8 as the release date of his Rohit Shetty directed film. Accordingly, Baadshah Khan, who's been stationed at Mahabaleshwar for weeks now, called a meeting of several stakeholders including distributors, members of the production house, Rohit Shetty, Farah Khan, composer duo Vishal Shekhar and broke the news to them saying – "Get ready for Eid!"
For the past few weeks, industry was abuzz with rumours about Shahrukh and the makers of Chennai Express eyeing the Eid slot. Sallu's Sher Khan which was earlier scheduled to release on Eid (as usual) got shelved but will Mental (which he recently started shooting for) be ready by that time? We wonder!
And if you think the Jab Tak Hai Jaan actor has only one competition, wait, Ekta Kapoor's Once Upon A Time In Mumbaai 2 starring Akshay Kumar might get released on the same date too.
So is it going to be a three-way war with SRK, Sallu and Akki? We can't wait for the dhamaka!