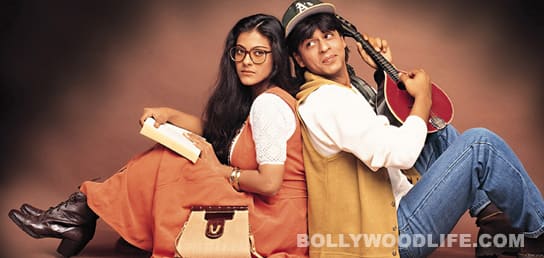 Shahrukh Khan's all-time blockbuster is one of the favourite films of the Hollywood heartthrob
Shahrukh Khan and Kajol's romantic blockbuster Dilwale Dulhania Le Jayenge has found a fan in Hollywood heartthrob Robert Pattinson. If this makes you nostalgic, you can relive those DDLJ moments on YouTube Boxoffice too! "Well, I have five movies in my top list which I really admire and love watching. Notting Hill, 50 First Dates, Sweet November and Ghost," said Pattinson. "And I also really liked the Bollywood movie Dilwale Dulhania Le Jayenge. I love the sweet romance portrayed in the movie," he added. Meanwhile, the actor is gearing up for the release of last movie of Twilight franchise, The Twilight Saga: Breaking Dawn. The film, starring Paatinso, Kristen Stewart and Taylor Lautner, will release in two parts and the first part is set to hit the screens November 18.
Can't wait to re-visit those times? Click here to watch the complete movie Dilwale Dulhaniya Le Jayenge FREE!
ALSO READ: