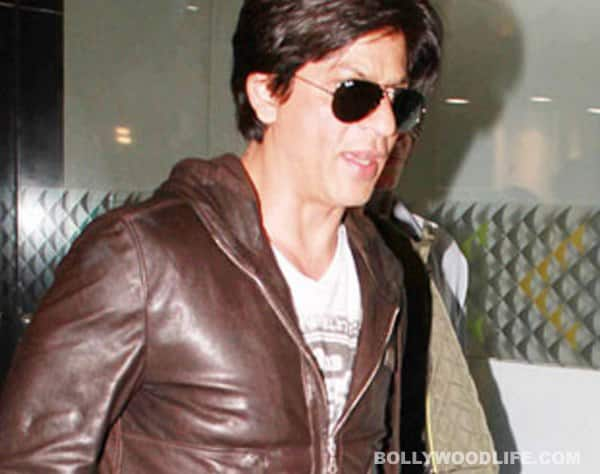 People find humour in the most inappropriate times. The punching bag for the day is King Khan, who was detained by Immigration authorities yet again when he landed in New York en route to his speech at the Yale Chubb Fellowship event
Thanks to Twitter, a new bunch of faces have found an alternate career for themselves as stand-up comedians. They are young and have an opinion on everything, usually with a funny twist to it. Sometimes the jokes fall flat but most of the times, they do make for a good laugh. Shahrukh Khan's detention – once again – at the airport in New York for two hours more than necessary has become fodder for the funnies.
While Karan Johar might be wondering whether to re-release My Name Is Khan, the comics on the micro-blogging site are having a field day. We picked up some tweets we thought were funny. No offence to anyone, as always!
If KKR ends up at the bottom of #IPL points table, #SRK will be detained at Kolkata airport too
Shah Rukh Khan was questioned for 2 hours about the logic behind the new dress of KKR cheerleaders. #IPL #SRK
Turns out #SRK gave misleading information on his visa form. He'd written he owns a team that believes in korbo, lorbo, jeetbo.
US officials – "Tell us about Ra.One." #SRK "Hhhhheeyyyy! It bombed." "BOMB??!!"
Sources have confirmed that SRK was detained and made to promise that he will never make a sequel to Ra.One
SRK was detained because of his shady past. Notably the dreaded box office bombings of Ram Jaane, Trimurti & Guddu.
Perhaps the US was told that SRK is friends with "a con"
Last seen, SRK was heard singing "Mein to Ivy Ivy Ivy lut gaya"
US officials – "Tell us about Ra.One." #SRK "Hhhhheeyyyy! It bombed." "BOMB??!!"
#SRK was detained by the US authorities because his record showed deadly box office bombings in the past.
Have you cooked up some funny one-liners on this unfortunate incident? Share them with us in the comments section!