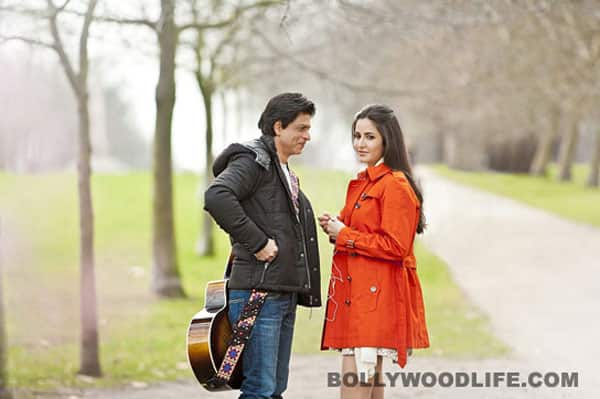 Doesn't that bit of news cheer you up?
Never before has the title of a Yash Raj Films' production garnered as much speculation as that of their latest film. There is considerable interest, considering it is Yash Chopra's comeback to direction and the first time Shahrukh Khan and Katrina Kaif will be paired opposite each other. No wonder Yashji and Aditya are taking their time choosing a title. And that title is definitely not Yeh Kahaan Aa Gaye Hum. YRF has stated unequivocally that their latest film, starring SRK, Kat and Anushka Sharma, has not been given any title at all, leave alone one based on the song from their movie Silsila.
While we would have been happy with a name – saved us the trouble of referring to it as 'Yash Chopra's as-yet-untitled film' every time – we are glad it is not YKAGH. That title seems too dismal, no? An enjoyable romance with a happy ending is what we are looking forward to, and YKAGH was a tad too dire. It also reminded us of the song in Veer Zaara, the one that went… Lehrati hui raahein khole hue hain baahein, yeh hum aa gaye hain kahaan (Meandering roads have opened their arms, where have we arrived?) Neither this song nor the one in Silsila has happy connotations and if the Chopras finalise on YKAGH, we definitely won't have much hopes from the film. What about you?