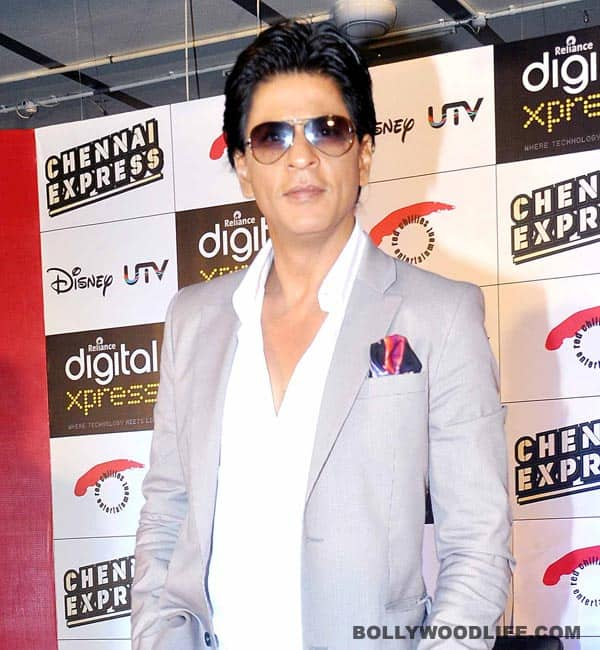 After Chennai Express' record breaking release this Eid, SRK's next too will release during a festival next year
After Shahrukh Khan's latest release, Chennai Express broke all box office records with its Eid release, the actor's next film, Happy New Year too is likely to have a holiday release. Directed by Farah Khan, the film will go on floors next month.
Considering that Happy New Year is a big film, it's quite apparent that it won't be ready till the second half of the year. The holidays during those months include Independence Day, Dusshera, Diwali and Christmas. These days, actors don't wait long to book holiday slots and most of these slots are already taken.
While Salman Khan has claimed Eid with Sajid Nadiawala's Kick, Indepence Day is booked by Akshay Kumar's Gabbar with Sanjay Leela Bhansali and Ajay Devgn's Singham 2 with Rohit Shetty. Hrithik Roshan has claimed the Dusshehra weekend for Bang Bang and Christmas is taken by Ranbir Kapoor's Bombay Velvet! Phew! With so much of advance booking, we bet SRK didn't want to lose out the only available slot…
Though Farah Khan didn't confirm, she didn't deny that they will have a holiday release. She said, "We haven't locked any date yet. There are so many factors that come into play for a film's release. Of course ours is a celebration movie. It is called Happy New Year for a good reason. We would be looking forward to a holiday release."
Shahrukh, Farah and Deepika Padukone's last film together, Om Shanti Om too had a Diwali release and it was very successful. No wonder the trio looks forward to a Diwali release for their next, Happy New Year…