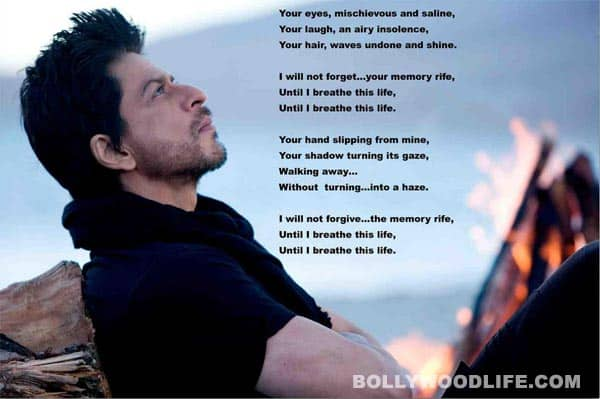 Yash Chopra's directorial comeback has become a huge draw in cyber space
The second big offering of Yash Raj Films this year is the Shahrukh Khan-Katrina Kaif-Anushka Sharma starrer Jab Tak Hai Jaan. After hitting gold at the box office during Eid with Salman Khan's Ek Tha Tiger, YRF is now eyeing to make the most of this year's Diwali too. JTHJ is all the more special because veteran filmmaker Yash Chopra is making his directorial comeback with this romantic film. The coming together of AR Rahman and Gulzar, and the big star cast make it one of the most awaited films of the year.
The poster of JTHJ was released yesterday and the fans heaved a sigh of relief as the film finally has a name. Perhaps keeping it nameless was a strategy of the Chopras to keep their project in the news. The name of this romantic musical has elicited mixed responses, but it did manage to create a huge buzz. It was the trending topic on Twitter yesterday, and that is a mean feat in itself. Shahrukh's online fan clubs jumped into action and went berserk tweeting about JTHJ.
If this is the reaction at the poster release and the announcement of the title, we will not be surprised if the Twitter server crashes with JTHJ overdose when the theatrical trailer is released in a few weeks.
ALSO READ: Jab Tak Hai Jaan: Yash Chopra's Shahrukh Khan, Katrina Kaif and Anushka Sharma starrer finally gets a title