Shahrukh Khan's 'sexy cheerleader' wife Gauri!
BollywoodLife
Last Updated: 5.04 PM IST 05.28.2012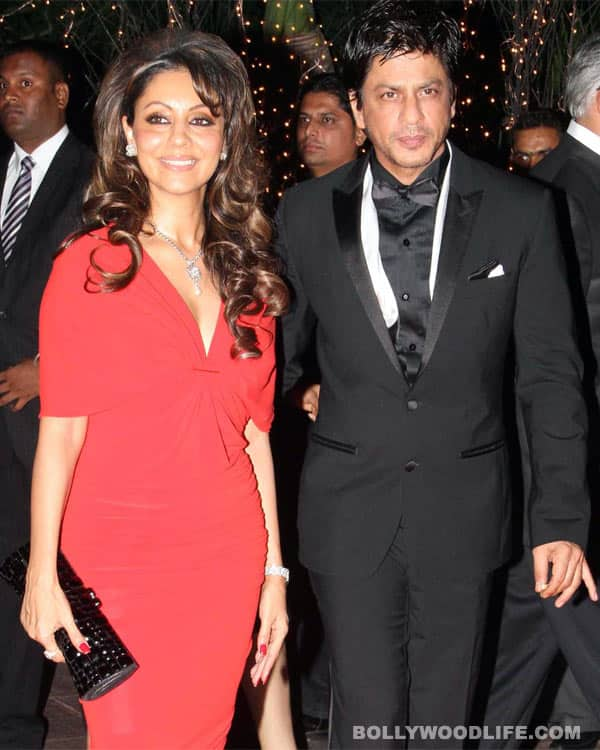 Yogen Shah
Sign up for the BL newsletter!
Contrary to all the buzz that did the rounds a while ago, there is no trouble in the SRK-biwi paradise…
Soon after the release of Don 2, Shahrukh Khan and his wife Gauri had to deal with more than just the usual Bollywood gossip coming over the grapevine. All the birdies in B-town were chirping madly about how SRK was in the domestic doghouse after a flaming affair with co-star Priyanka Chopra. And there was a great deal of twittering going on that PC was in social exile because the powers-that-be in filmi duniya sided with Mrs K, the lady with the clout. Things even went as far as Piggy C being left off Karan Johar's birthday party guest list after a brief Twitter spat with KJo on the social networking site. She had denied there being any kind of amorous interaction with SRK, while he ignored the buzz. As for Gauri, she replied to a direct question about her disliking Priyanka with "Media causes rumours…thats what makes media."
Point very well taken, GK!
But what we liked better was what SRK said about wifey after his team the Kolkata Knight Riders won the IPL final match against the Chennai Super Kings Sunday night. Gauri had been missing from his side not only right through the IPL season, but also at various other events, but she explained that with "I had vowed that I will only come to the stadium if we reach the final". Shahrukh added to that by saying that he was happy she was there and that Gauri was "my sexiest cheerleader". Now that, we like, SRK!
First Published: 6.30 PM IST 05.28.2012