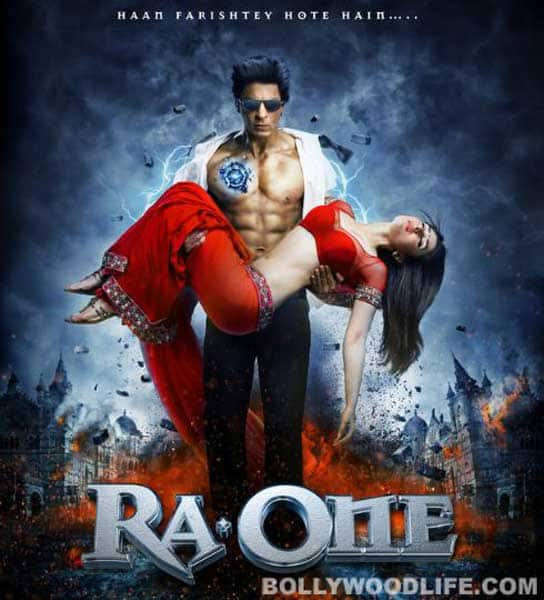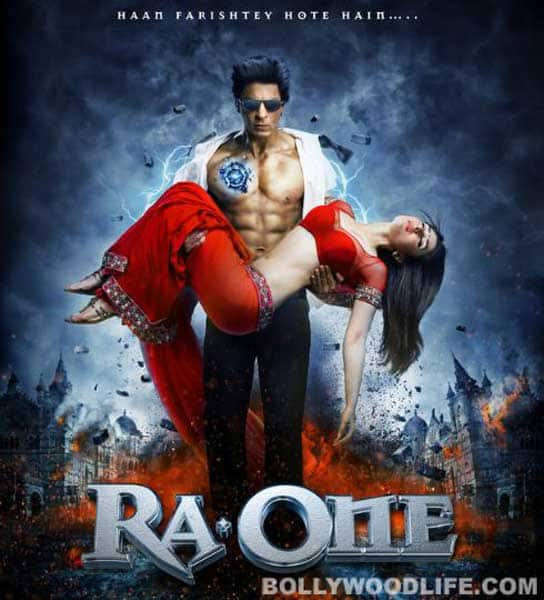 The newly released poster for the film shows King Khan with abs that are more than impressive. And now we wonder if they are real or the result of a little computer-generated special effects
Remember the 'Dard-e-disco' song from SRK's Om Shanti Om? His six-pack abs had become the talk of the town at the time. Director Farah Khan had gone on record to say that she had shot the song with SRK like Ramgopal Varma picturizes his sizzling heroines, showing off every curve and sinew. Later Aamir Khan outdid SRK with the eight-pack that he developed for Ghajini. We couldn't help but notice when we saw Shahrukh's more-than-impressive abs in the new poster of RA.One – but why is no song and dance being made of it? Is it probably because the abs are not real, being just part of the very expensive costume that the hero wears? Remember all the hoo-ha about the amount of weight SRK lost while he had to wiggle into the rubberised outfit, and the fact that there was no way he could stop for a loo-break once it was on? Wethinks some of it could be the superhero suit, while the rest could be the magic of the mouse, or computer generated special effects, like so much else in the film. Or perhaps SRK wants all attention to be focused on the visual effects and other gimmicks in the film, like the Akon's 'Chammak Challo' song, the stunts, et al? Well whatever the case is, we like the new poster of RA.One. Do you?
To watch the 'Dildara' song from RA.One, click here.