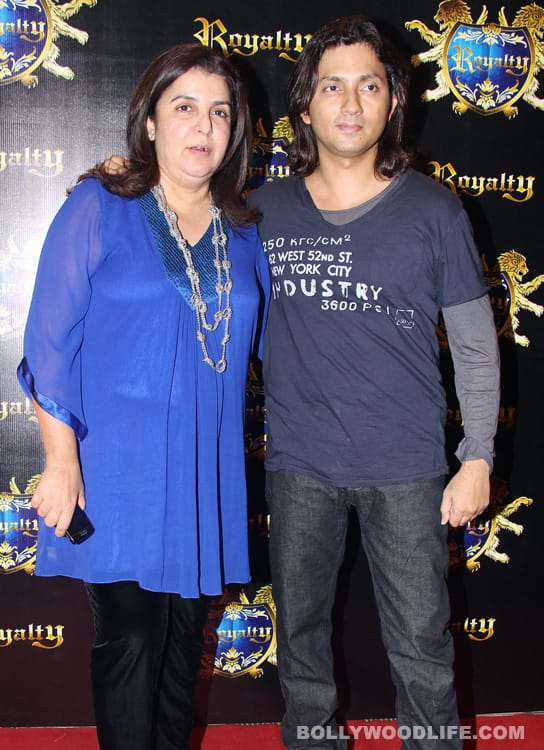 So says Farah's brother Sajid Khan who helped his sister get back to normalcy after the episode
Shahrukh Khan's infamous brawl with Shirish Kunder at a nightclub might have become the butt of some nasty jokes, but sadly it had changed many equations forever. The slap saga hurt many sentiments, and the biggest victim of it was Shirish's wife, filmmaker Farah Khan. Though it all ended on a sensible note when Shahrukh finally patched up with old friend Farah and her hubby Shirish, some relationships were strained in the way.
Filmmaker Sajid Khan, Farah's brother who played an important role in the patch up, had revealed that many people were hurt because of that unfortunate occurrence.
It was Sajid who, with the help of producer Sajid Nadiadwala, called up SRK's wife Gauri Khan and asked if they could all sit down and resolve the issue. Now Sajid has confessed that though everything is well between SRK and Farah, the bond between Farah and Shirish has taken a few bruises. "I know how much Farah loves Shahrukh and it is vice versa too. Their bond is very strong. Though it weakened a bit (over the episode), it never broke. So, it was very important for me to bring them together but I know a lot of people were not happy about it," said Sajid in an interview to a daily. We hope with time the bad memories of this avoidable incident will fade away and Farah will forget her Joker director husband.