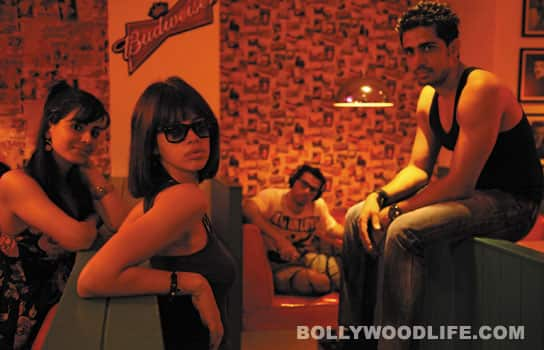 Read our take on this week's releases: Shaitan and Love Express
The two new Bollywood releases Shaitan and Love Express, both by directors making their feature debuts, have one thing in common – they are both trying to be cool, but the results couldn't be more different. Bejoy Nambiar's Shaitan is already assured of minimum coolness, thanks to being produced by Anurag Kashyap, who has some cachet in some circles. The tale is simple enough, that of five Mumbai youngsters who get into a scrape and stage a fake kidnapping with predictably disastrous consequences. Right from the swirling opening where we are given glimpses into the characters' lives set to the thumping song Bali (with some Tamil lyrics and instrumentation), Nambiar sets the tone for the film to follow. These youngsters (Kalki Koechlin, Gulshan Devaiya, Shiv Pandit, Neil Bhoopalam and Kirti Kulhari) have no financial worries or morals, which is refreshing to see, but it also alienates the audience from them by giving them nothing to identify with. Thus they are merely cool characters in a wannabe cool movie. Here, playing a girl with mother issues (touched upon far too many times in the film) Kalki is already typecast as a person with a psychological problem, following her turn in Dev D, and in the forthcoming That Girl in Yellow Boots. Nambiar tries to up the coolness factor with a restless camera and a catchy soundtrack and while the results are entertaining enough, the film is not quite the cinematic slap in the face that he clearly wants it to be. This is mainly because, once you scratch the flashy surfaces of Shaitan, no amount of cool making can hide the fact that Nambiar and his co-writer Megha Ramaswamy have watched Kashyap's unreleased debut Paanch, Peter Berg's Very Bad Things and also Danny Boyle's Shallow Grave. For people familiar with those films, Shaitan will seem a bit familiar. Still, the packaging in this case rescues the film and also a standout performance by Devaiya, who is quickly becoming one of the best actors of his generation (he's also the best thing in Kashyap's Yellow Boots). Shaitan is also a marked improvement for Nambiar whose short film Reflections was like watching paint dry, despite the magnetic presence of Mohan Lal.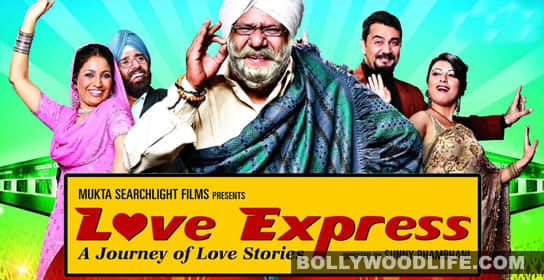 And, sadly on to the train wreck that is Love Express, which proudly proclaims in its opening credits that it is a film by debutants. A team of students from Subhash Ghai's film school Whistling Woods International led by director Sunny Bhambani have made this film that is about two love stories happening on a train decorated like a bordello. There are many good films about Punjabi weddings. This is not one of them. The coolness factor can be measured by a joke where the prospective groom's teacup spilleth over while he looks at hot underwear models. Very droll, where's the exit? Every department of the film is shoddy and we long for a derailment. Perhaps the quality of instruction at Whistling Woods reflects the once masterly Ghai's recent career (Yuvvraaj, 'nuff said). Compare these lines. In Love Express, the protagonist says Gump-like in the opening voice over: "This is my family, a box of assorted chocolates." Shaitan has the line: "Screw the tiger, save the Parsi." No comparison, no contest.